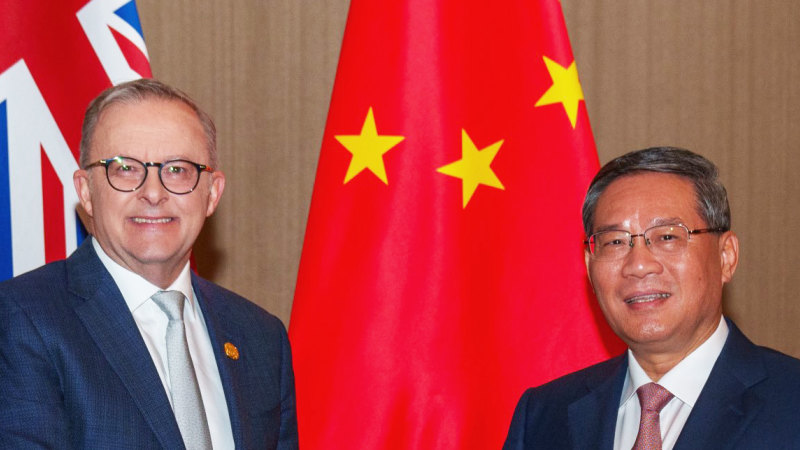 Albanese has previously said he intended to travel to China at an appropriate time but had not confirmed he would accept the invitation to visit this year.
The federal opposition called on Albanese to reconsider his travel plans after China placed bounties on Hong Kong activists living in Australia.
Albanese said he had raised the longstanding view that "Australia does not support capital punishment and we will always make representations for Australians who have been given the death
sentence for that to be removed".
Australian man Karm Gilespie was sentenced to death in 2020 for attempting to smuggle 7.5kg of methamphetamine through a Chinese airport in December 2013.
The identity of the other two Australians on death row in China, believed to be responsible for the world's largest number of executions, is not known.
Li issued the personal invitation for Albanese to visit China at the opening of the meeting, hailing the "positive momentum of improvement" in the Australia-China relationship since Albanese's meeting with Xi on the sidelines of the G20 summit in Bali last November.
"When our relations are good and sound, both peoples benefit and when things are not doing so well, both sides lose from it," Li said.
"A sound and steady China-Australia relationship serves the fundamental interest and common aspirations of both peoples."
Australian officials estimate that the value of Chinese trade blockages on Australian goods has fallen from $20.6 billion a year ago to $2.5 billion now, with Chinese restrictions on Australian wine, lobster and beef the major remaining impediments.
Chinese Commerce Minister Wang Wentao has accepted an offer from Trade Minister Don Farrell to visit his vineyard in South Australia for talks but a date has not been locked in.