FUBAR
★★★
Netflix
Arnold Schwarzenegger has had many career iterations – bodybuilder, businessman, movie star, producer, politician – and FUBAR introduces his latest: TV star. It's not, though, much of a stretch: Arnie's first scripted TV role is starring in a spy action-comedy vehicle created specifically for him.
Schwarzenegger is Luke Brenner, who we first see pulling off an incredible car chase through the narrow streets of Antwerp, aided skilfully by tech nerd Barry (Milan Carter), before it's revealed he's actually (surprise!) a highly regarded CIA operative.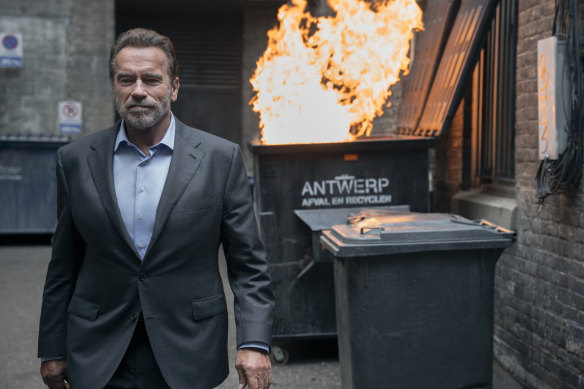 Fast forward and the Brenner family situation is revealed: Luke is amicably divorced from wife Tally (Fabiana Udenio), from whom he kept his life as a spy secret (the cause of said divorce) and they have two adult children, slacker Oscar (Devon Bostick), who is hoping his shopping app idea is the next big thing, and Emma (Monica Barbaro), who has a vague-sounding humanitarian job that requires a lot of travel.
Luke has never lost hope of reuniting with Tally, and has plans to woo her back once he retires. But just days away from his final day at work (yes, really), Luke is pulled back in (during his farewell party, of course) for One Last Job.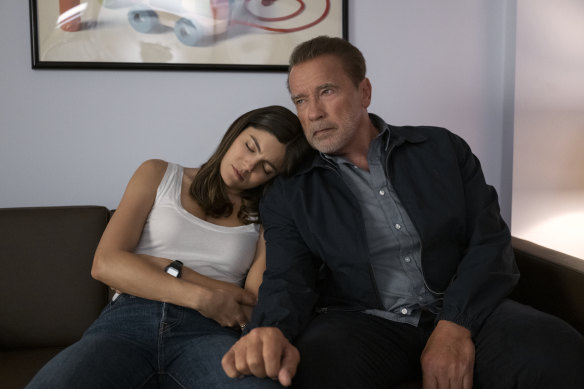 A fellow operative, codenamed Panda, is in danger in an operation in Guyana, working with the son of a terrorist Luke killed 25 years earlier. Boro (Gabriel Luna) has taken over his father's paramilitary organisation and has control of a portable WMD, which he plans to auction off to the highest terrorist bidder.
Panda's cover has been blown and communication lost, so it's up to Luke and his team – Barry and crack agents and best friends Roo (comedian Fortune Feimster) and Aldon (Travis Van Winkle, most recently seen in You) – to extract them. You can probably see where this is going, and if you can't, it's no spoiler to reveal that Luke's daughter, Emma, is also a CIA operative – she's Panda – and the pair have been working for the same boss for several years, unbeknown to each other.
The operation in Guyana quickly goes south, Boro escapes with his "suitcase nuke" and Luke and Emma are forced to work together as partners, sparring their way across several continents as they try to save the world from nuclear devastation – and their own relationship.