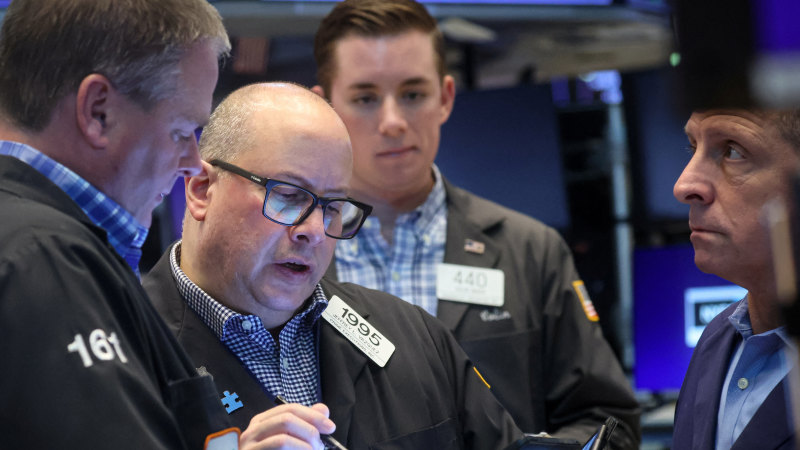 The dominant economic theme continues to be inflation and interest rates, which the Fed has boosted in an effort to bring down prices. Investors are hoping that the Fed might moderate interest rate increases going forward as inflation has been easing for months.
Wall Street expects the Fed to hold its benchmark interest rate steady at its next meeting later in September. Investors are mostly betting that the central bank will maintain that pause through the rest of the year. Economic updates last week on consumer confidence, jobs and inflation reinforced those hopes.
"It seems we're all coalescing around a potential pause," Hainlin said.
Inflation has been easing for months under the weight of the Fed's aggressive rate hikes that started in 2022 and brought its main interest rate to the highest level since 2001. The policy raised concerns that the central bank might be too aggressive and hit the brakes on economic growth with enough force that the economy would be thrown into a recession.
A strong jobs market and consumer spending have propped up the broader economy and staved off a recession, so far. Wall Street will get several more economic updates on inflation and retail sales later in September ahead of the Fed's next meeting.
Even so, when bond yields move rapidly higher it can force investors to reconsider whether stocks are too expensive.
Loading
"The market is just hypersensitive to these moves in rates right now," said Ross Mayfield, investment strategy analyst at Baird.
Beyond the recent mix of economic reports, rising oil prices and a stronger dollar may also be putting traders in a selling mood.
"The dollar has really had a strong move alongside a big move higher in oil prices, both of which in a vacuum are negative for corporate profits," Mayfield said.
All told, the S&P 500 fell 31.35 points to 4,465.48 Wednesday. The Dow dropped 198.78 points to 34,443.19, and the Nasdaq gave back 148.48 points to 13,872.47.
Several companies made big moves after reporting earnings and other updates. AeroVironment jumped 20.7 per cent after the maker of unmanned aircrafts raised its sales forecast for the year. Roku rose 2.9 per cent after giving investors an encouraging financial update and saying it would cut 10 per cent of its staff.
AP
The Market Recap newsletter is a wrap of the day's trading. Get it each weekday afternoon.