Australians are keen to put their cash towards big events such as the FIFA Women's World Cup, but are continuing to pull back on household goods and services spending in an attempt to balance their budgets.
CommBank Household Spending Insights data for August, which tracks de-identified spending data from 7 million Australian consumers, shows that recreation spending has been one of the most resilient areas of household expenditure, even in the face of surging living costs.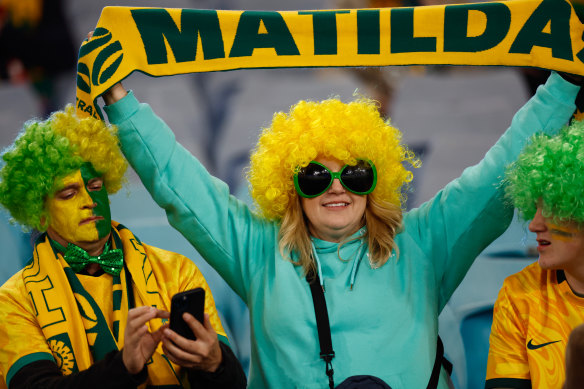 The recreation category was up 1.9 per cent in August (seasonally adjusted), with the annual increase rate at 8.4 per cent.
The bank puts the August jump down to a late rush for World Cup tickets, with the group's chief economist, Stephen Halmarick, saying consumers are still prioritising big movies and sporting events in their budgets.
"People are spending less money generally on everyday recreation, but allocating some money to bigger recreation events," he said.
The CommBank Spending Insights Index is up 0.7 per cent for the month and 2.3 per cent for the year, but the overall gains in August were driven by increased spending on transport thanks to higher petrol prices, and a jump in education expenditure as international students return to Australia.
'We are actually spending more money on things we probably don't like spending more money on.'

Stephen Halmarick, chief economist, Commonwealth Bank
Meanwhile, spending on household goods and services has stayed weak throughout this year, even though both categories were slightly stronger in August.
A reduction in spending at furniture stores, men's and women's clothing stores, and hardware retailers has pushed household goods spending 3.6 per cent lower for the year to August.