Dubai: It will be a gold-class line-up when the most powerful world leaders descend on India for the G20 summit next week, among them US President Joe Biden, France's Emmanuel Macron and of course, as a guest, Australia's own Anthony Albanese.
Not on the welcome list are Delhi's infamously brazen macaques. Fierce, noisy, hungry and prone to pick-pocketing, the monkeys are public enemy number one for Indian authorities preparing for the global parley.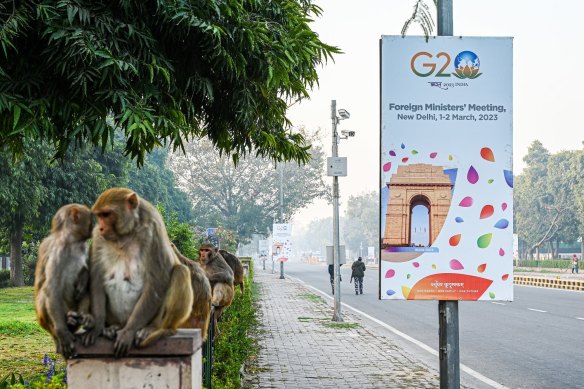 There are believed to be about 20,000 rhesus macaques roaming the Indian capital, where they are likened to stray cats or dogs.
So prolific are the furry creatures that they were dropped from wildlife laws in April, meaning they no longer have protected status as a species. Management of the macaques is now solely the responsibility of the Municipal Corporation of Delhi.
As the city readies itself for the meeting of G20 leaders on September 9 and 10, authorities have turned to another primate to help veer the monkeys away from hotels and sites where leaders and their entourage will gather.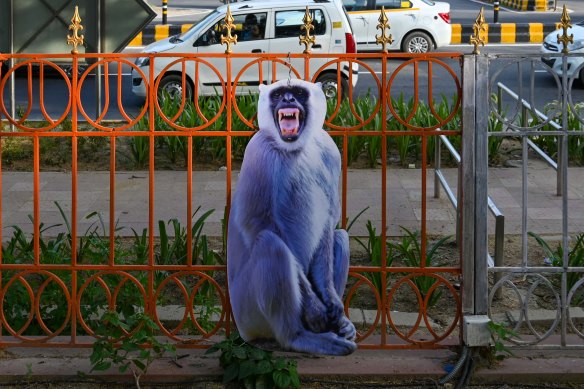 In years gone by, trained handlers would take live grey langur monkeys – large primates with black faces, long tails and a distinctive barking call – on a leash to public areas to scare away the smaller macaques, which fear them.
But with animal welfare laws forbidding such use of langurs since 2012, authorities have installed life-size cut-outs instead at key sites, and trained a team of "monkey wallahs" or "monkey-men" to mimic their barking call to clear macaques from areas.