Beijing: China's foreign minister has reached out to his Israeli and Palestinian counterparts to say his country is ready to help facilitate peace talks between the two sides, in its latest effort at mediation in the region.
In separate phone calls to the two officials, Qin Gang expressed China's concern over intensifying tensions between Israel and Palestinians and its support for a resumption of peace talks, the Foreign Ministry said in statements.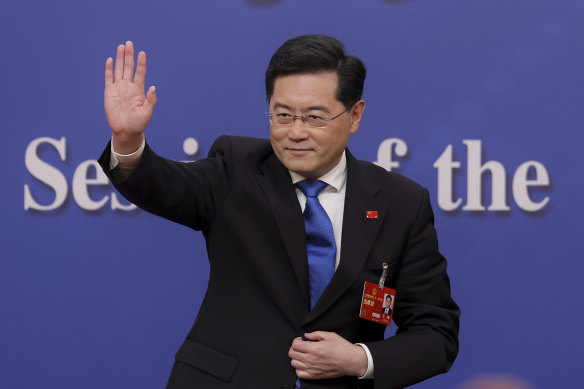 Last month, Saudi Arabia and Iran reached a deal in China to restore diplomatic ties that were cut off in 2016. It was a dramatic moment of diplomacy for China that Beijing touted as evidence of its ability to be a diplomatic player in the Middle East.
A statement about the call said Qin stressed to Israeli Foreign Minister Eli Cohen that Saudi Arabia and Iran had set a good example of overcoming differences through dialogue.
He told Cohen that Beijing encouraged Israel and the Palestinians to show political courage and take steps to resume peace talks. "China is willing to provide convenience for this," he was quoted as saying.
Israel and the Palestinians have not held substantive peace talks on ending the century-long conflict in over a decade. Israeli Prime Minister Benjamin Netanyahu's government is committed to expanding settlements in the occupied West Bank, a goal that most of the international community considers illegal and an obstacle to peace. Several of his key allies are staunchly opposed to the creation of an independent Palestinian state.
Cohen expressed his country's commitment to reducing tensions, but said the problem appeared to be difficult to resolve in the short term, the Chinese Foreign Ministry statement said.
The Israeli Foreign Ministry said in a statement that Qin and Cohen discussed "the importance of maintaining quiet at the Temple Mount, particularly in the final days of Ramadan," the Muslim holy month, but made no mention of peace talks with the Palestinians.