He did not address whether race was a factor in the shooting; the Kansas City police chief said that, so far, race does not appear to be a factor.
"We understand how frustrating this has been, but we can assure the public that the system is working," Thompson said in a statement. "As with any serious case submitted to our office, we will approach this case in an objective and impartial manner."
Missouri has a "stand-your-ground law" that allows homeowners to use physical force to defend themselves against suspected intruders.
The law says a person cannot use deadly force unless they reasonably believe that deadly force is necessary to protect themselves or another person against death or serious physical injury or a forcible felony.
The shooting happened Thursday night in a middle-class neighbourhood in north Kansas City. Yarl was sent to pick up his twin younger brothers. He didn't have a phone with him and went to the wrong block, his aunt, Faith Spoonmore, wrote on a GoFundMe page set up to help pay medical bills. By Monday afternoon, $1.4 million had been raised from 37,000 donations.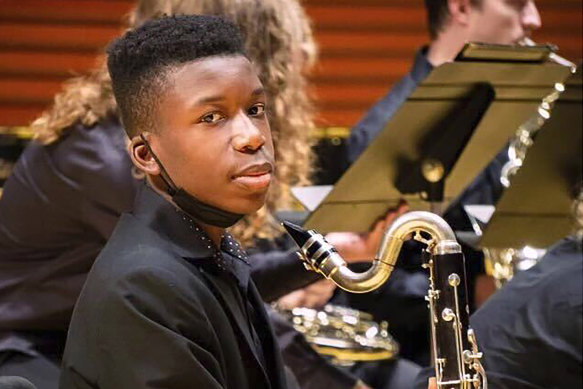 Spoonmore wrote that Yarl ran to three different homes "before someone finally agreed to help him after he was told to lie on the ground with his hands up."
Yarl is a bass clarinettist who earned Missouri All-State Band honorable mention and who plays several instruments in the Metropolitan Youth Orchestra of Kansas City, Spoonmore wrote.
A statement from the North Kansas City School District described Yarl as "an excellent student and talented musician. He maintains a stellar GPA while taking mostly college level courses. While he loves science and hopes to pursue that career path, his passion is music."
The Missouri Senate held a moment of silence for Yarl on Monday. "We pray for justice," Democratic Senator Lauren Arthur said.
Crump told The Associated Press that Yarl is "like the child you would want to call your own."
Reuters, AP
Get a note directly from our foreign correspondents on what's making headlines around the world. Sign up for the weekly What in the World newsletter here.