Having forged a loving, non-traditional family, now they're determined to "de-couple" differently, too. They have a plan. One they are poised to share with their 19-year-old law student daughter Delilah and 16-year-old son Asher.
The women have drawn up their "exit strategy" on a flow chart, in which everyone's needs are catered for and compartmentalised. So far, so civilised. Except emotions aren't so easily boxed in.
Bracketed by Easter and Christmas, the play unfolds over nine months as Ruth and Judith's well-intentioned if unrealistic plan unravels.
There is much humour in the first half as Ruth and Judith navigate their new relationship, including what to call each other now they're no longer partners. They settle on the awkward "comrade".
And there are bittersweet moments as treasured possessions are returned – letters and a crocheted lesbian doll. But we get little sense of what has prompted the decision to end the relationship.
The second half dials up the acrimony and the alcohol, as the impact of Ruth and Judith's parting on Delilah and the wisecracking Asher is evident. The children are caught in the crosshairs as recriminations fly. At times, particularly in the second act, this black comedy teeters into farce.
Loading
While the play isn't autobiographical, Marsden has drawn on her experience as a child of lesbian mothers who parted. Perhaps for that reason, the character of daughter Delilah is the most finely drawn. She asks the tough questions, punctures the naivety of the flow chart and comes to parent her parent as Judith unravels.
Less well-integrated were questions around race. We learn late in the piece that Delilah and Asher are mixed race. "You raised us white," Delilah says accusingly. Introduced toward the end of act two, this element felt undeveloped.
The play's comedy is well-served by director Hannah Goodwin, who drew strong performances from the four-person cast on Isabel Hudson's suburban kitchen set.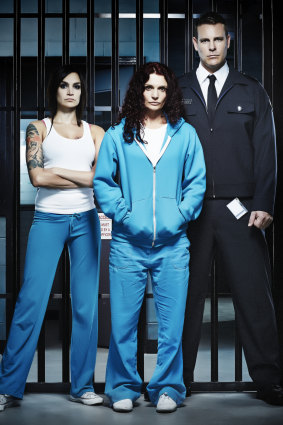 Danielle Cormack is a headstrong Ruth, prepared to fight for her own family in the face of ostracism by her own parent.
Maude Davey as the more vulnerable Judith delivers one of the play's funniest scenes with a potted history of Bloody Mary, even if its relevance was unclear.
Emma Diaz impressed as a fiery, compassionate Delilah. Jasper Lee-Lindsay's Asher had many of the wittiest one-liners, which he delivered with understated astringency.
Some ideas could have been given more breathing space – there's a lot crammed in – but Marsden has written some sparkling dialogue in a play that raises questions about the weight of political and personal expectations, but eschews easy answers.
A cultural guide to going out and loving your city. Sign up to our Culture Fix newsletter here.