"The company has strong values and the board expects everyone at the company to behave in accordance with those values," BP said. "All leaders in particular are expected to act as role models and to exercise good judgment in a way that earns the trust of others."
BP said no decisions have been made regarding remuneration payments to Looney. He received £10.03 million pounds ($19.5 million) in salary, bonuses and other benefits in 2022 — more than doubling his pay package from the year before.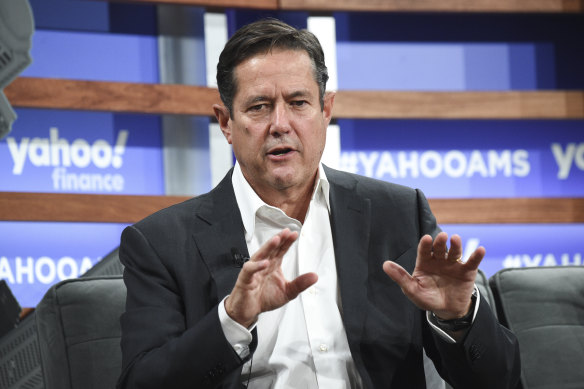 BP shares lost 2.7 per cent on the London Stock Exchange on Wednesday.
Looney had spent his entire career at BP after joining the company as an engineer in 1991. After rising to head oil and gas production, he took over from former CEO Bob Dudley at the beginning of 2020.
Looney led the company through the coronavirus pandemic and Russia's invasion of Ukraine, both of which caused disruption for energy markets. The war, however, also drove energy companies' profits to record highs as oil and natural gas prices soared, drawing outcry as a cost-of-living crisis driven by high energy bills squeezed consumers.
Loading
Looney also faced increasing pressure to speed up BP's transition to renewable energy as the UN, scientists and activists sounded increasingly dire warnings about climate change.
Soon after becoming CEO, Looney set a goal of achieving net zero emissions by 2050 — in line with goals then adopted by the UK government. He also promised to increase the amount that BP invested in low-carbon projects tenfold by 2030, winning praise from the environmental group Greenpeace.
But BP was criticised earlier this year when the company reported record annual earnings of $US27.7 billion ($43.2 billion)and watered down plans to cut oil and gas production in the shorter term.