Jamie Durie, Gardening expert and collaborator with Gus Modern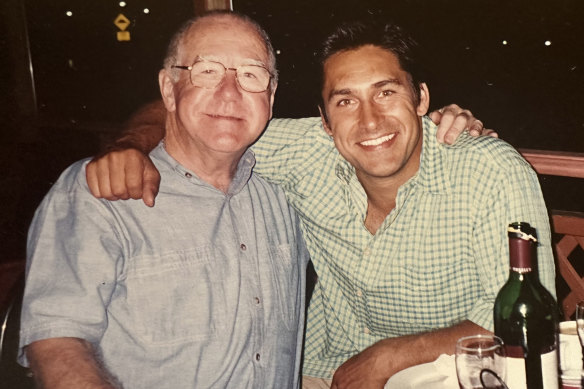 The best advice my dad, Dave, gave me was to "get a trade behind you, son". I did that with my four years of study in horticulture and it was the best thing I ever did. Little did I know it would put me into the position of taping 56 lifestyle TV shows, hosting The Block for the first two seasons, doing Backyard Blitz for eight, winning seven Logie Awards, authoring 14 books and securing a five-year contract with Oprah Winfrey. I had no plans to be on TV. It all happened by accident. Had I not learnt the basics and crafted my expertise in design and horticulture with that plant knowledge, there is no way I would have been on TV. Dad's advice is the best anyone has given me. He's been an incredible father to me my entire life, and still is.
Costa Georgiadis, Host of Gardening Australia
My dad, Stanley, was an incredible individual – incredibly strong, not just physically but mentally. He had a clear and simple approach when doing things – if you do it, do it right. His advice was to be focused on what you're doing. The Mr Miyagi moment for me as a kid was when he used to make me vacuum the pool. The vacuum cleaner was only 400 millimetres wide and the pool was 10 metres long. You had to move slowly. If you went fast, you'd stir up the dust and make a bigger job for yourself. He'd say, "Not good enough, do it again." Dad taught me to be focused. Now, if I am doing a task, I stay in the moment. I carry that presence of mind and action because of Dad. That's an incredible gift he gave – to have pride in your work.
Curtis Stone, Celebrity chef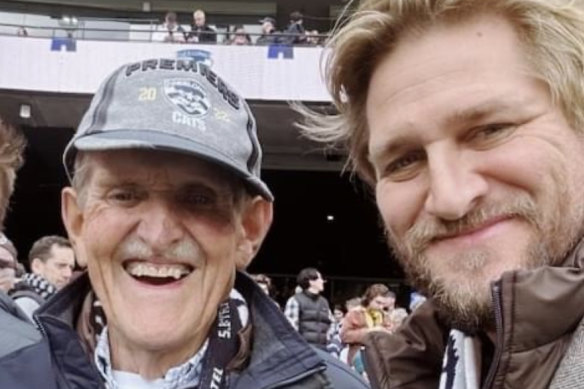 My dad, Bryan, was a finance manager and always gave me good business advice. He is quite conservative, and told me to work hard and save money and not take too many chances. I think that stood me in good stead, even though I didn't listen to him all the time. He had high expectations but wasn't unrealistic; if you made a mistake, he gave you a chance to fix things. I felt his advice most through my teenage years – he was at every sporting event I played. It's that stability and assurance that has played out well for me because I saw him not overreact and just deal with things when they didn't go right. He taught me how to be balanced in tough situations. I am more of a risk-taker than he was and still have a great relationship with him.
Craig Foster, Commentator and former Socceroo
Loading
We grew up in a working class, sport-oriented family in Lismore, NSW. Dad [Kevin] was a competitive cricketer and tennis player. He didn't give advice by way of expressing or dictating it. It was the way Dad conducted himself and treated his three sons and people outside the family that spoke louder than words. Dad was a motor mechanic who ran his own business. He had a fierce belief in fairness. If someone was disadvantaged or couldn't pay for a repair, he would often fix it for nothing. We all played sport professionally and he told us to treat players equally. He said the better you do and the higher you go, the humbler you should be. That you are no more special than other people. Dad had an inclusive nature and it rubbed off on us.
Make the most of your health, relationships, fitness and nutrition with our Live Well newsletter. Get it in your inbox every Monday.