Toronto: Canada expelled a top Indian diplomat on Monday as it investigates what Prime Minister Justin Trudeau called credible allegations that India's government may have had links to the assassination in Canada of a Sikh activist.
Trudeau said in parliament that Canadian intelligence agencies have been looking into the allegations after Sikh leader Hardeep Singh Nijjar, a strong supporter of an independent Sikh homeland known as Khalistan, was gunned down on June 18 outside a Sikh cultural centre in Surrey, British Columbia.
Trudeau told Parliament that he brought up the slaying with Indian Prime Minister Narendra Modi at the G20 last week, that he told Modi that any Indian government involvement would be unacceptable and that he asked for cooperation in the investigation.
Canadian Foreign Minister Mélanie Joly said the head of Indian intelligence in Canada has been expelled as a consequence. "If proven true this would be a great violation of our sovereignty and of the most basic rule of how countries deal with each other," Joly said. "As a consequence we have expelled a top Indian diplomat."
The Indian Embassy in Ottawa did not immediately answer phone calls from The Associated Press seeking comment.
"Over the past number of weeks Canadian security agencies have been actively pursuing credible allegations of a potential link between agents of the government of India and the killing of a Canadian citizen, Hardeep Singh Nijjar," Trudeau said.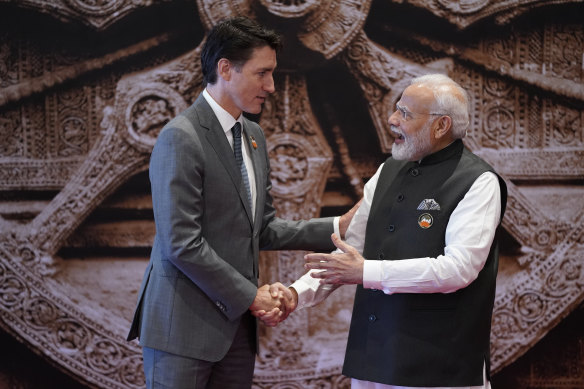 Trudeau said Canada has declared its deep concerns to the Indian government.
"Last week at the G20 I brought them personally and directly to Prime Minister Modi in no uncertain terms," Trudeau said. "Any involvement of a foreign government in the killing of a Canadian citizen on Canadian soil is an unacceptable violation of our sovereignty."