"Icahn has been using money taken in from new investors to pay out dividends to old investors," Hindenburg said in the report.
"Such Ponzi-like economic structures are sustainable only to the extent that new money is willing to risk being the last one 'holding the bag.'"
While Hindenburg has been active since 2018, when Anderson incorporated the company from an apartment in New York, Icahn has been stalking the corporate world for around 50 years.
A decade ago, he and activist hedge-fund manager Bill Ackman went to war over Herbalife, with Ackman calling the nutritional-supplements company's model a pyramid scheme and going public with a $US1 billion short bet.
Icahn, who at one point owned almost a quarter of Herbalife's shares, defended the multilevel-marketing model and publicly assailed Ackman for years — on stages and television, in documentaries and online — after an initial CNBC phone-in argument between the two billionaires. Ackman said in a tweet that there was a "karmic quality" to the current situation.
In 2015, a debate at a Delivering Alpha conference between Icahn and BlackRock Inc. Chief Executive Officer Larry Fink quickly devolved into a verbal slugfest. Icahn called an open letter by Fink, which argued that corporate CEOs shouldn't repurchase shares just to satisfy activists, a "sales pitch for BlackRock" and called the firm "an extremely dangerous company" over its exchange-traded funds.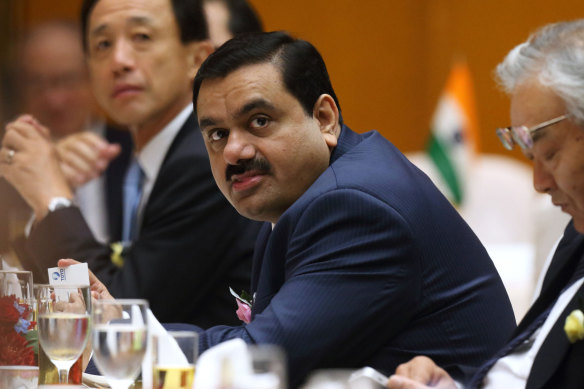 More recently, Icahn has battled with DNA-sequencing company Illumina, saying the board of the company set a "new low" in governance by pursuing its acquisition of Grail over antitrust regulators' objections. In a meeting with Illumina CEO Francis deSouza and Chairman John Thompson in early March, Icahn was quoted as saying he "would not even support Jesus Christ" as an independent candidate over his board nominees who "answer to me."
Icahn said later that month that Illumina had "taken out of context certain things that were supposedly said" during discussions meant to be private "in the hopes of achieving peace rather than war."
Loading
On average, companies targeted by Hindenburg fell about 15 per cent the day after a negative report appeared and were down 26 per cent six months later, according to February calculations by Bloomberg News.
Hindenburg's attacks on the companies of Adani and Dorsey caused drops in their fortunes this year of $US58 billion and $US500 million, respectively.
Bloomberg
The Business Briefing newsletter delivers major stories, exclusive coverage and expert opinion. Sign up to get it every weekday morning.