Beyond Beijing and Shanghai, popular destinations include Chengdu, Kunming, Hangzhou, Xian — home to the Terracotta Army — and Urumqi, capital of the Xinjiang region in the country's northwest.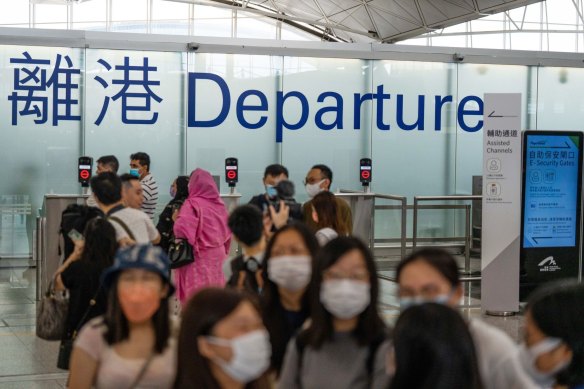 Inbound deterrents
The concerns Chinese tourists have about travelling overseas are reflected the other way, for visitors coming into the country. A sense of distrust and caution developed over the pandemic as relations between China and other countries soured.
A US travel advisory recommends reconsidering travel to mainland China "due to the arbitrary enforcement of local laws, including in relation to exit bans, and the risk of wrongful detentions."
Other nations have similar views. The Australian government says a high degree of caution should be taken in China, warning that authorities have detained foreigners on so-called national security concerns and that there's a risk of "arbitrary detention or harsh enforcement of local laws, including broadly defined National Security Laws."
Loading
The warnings have, unsurprisingly, dented enthusiasm.
"The inflow of people into China is modest at the moment," outgoing Mandarin Oriental Group Chief executive officer James Riley told Bloomberg News. "There are some broader geopolitical tensions that are causing people to pause. It's taking a little bit longer than it might otherwise have done."
Air travel essentially dried up during COVID, which emerged in China in early 2020 and resulted in the world's strictest border controls. It takes time to rebuild flight capacity from such unprecedented lows.
China's three biggest carriers — Air China, China Southern Airlines and China Eastern Airlines — likely posted combined losses of almost 13 billion yuan ($2.8 billion) in the first half of this year, according to HSBC, even after the government finally abandoned its draconian virus containment policies. For the period from 2020 to 2022, losses amounted to close to 190 billion yuan for the trio.
Another factor making China daunting for visitors is the use of digital payment platforms that are unique to the country. Non-Chinese credit cards are rarely accepted, and it's often difficult to even use cash. Most vendors — from street stalls to large department stores — only accept local payment systems such as WeChat Pay and Alipay.
Barbara Kosmun, a Slovenia-based filmmaker, travelled to China this summer to meet friends and family working there. Kosmun last visited in 2019 and while she has shopped using WeChat Pay before so the setup wasn't totally alien, it still proved difficult.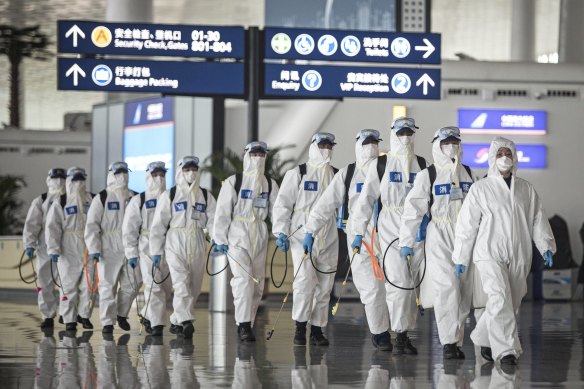 China's digital payment system "seems more difficult than before COVID," she said. After trying five times to upload a passport picture to reactivate her WeChat Pay account and still failing, Kosmun gave up and relied on friends to cover her costs.
The People's Bank of China has said all businesses should accept cash, and WeChat Pay and Alipay have both recently pledged to improve links with foreign bank cards, but the hurdles needed to go through just to spend money is a source of frustration.
With the sluggish economy also putting the brakes on spending, Chinese are getting their travel fixes closer to home.
"This WeChat thing makes me feel unwelcome," Kosmun said. "China is the most convenient country in the world, provided you speak Mandarin, you have the right apps and you have a Chinese card."
Without the local payment platforms installed on smartphones, it's nigh on impossible to rent equipment such as bicycles to tour around a city. Local phone numbers are generally needed to book tickets for tourist attractions as well as ordering taxis and for other travel, while reserving train tickets can be a complicated process, especially for non-Mandarin speakers.
Getting visas can also be a challenge for many visitors to China, requiring going to an embassy or application centre to queue — sometimes for several hours — and submit documents, and then returning days later to collect them. In Singapore, people have queued for more than 16 hours to get an appointment, the South China Morning Post reported. They are also costly — a visa for US citizens is at least $US185 ($285).
A post on Chinese website Zhihu.com from June was widely shared for highlighting that American tourists were choosing Southeast Asia and Europe while avoiding China due to the many hurdles they face there.
Loading
"Unless you have very deep feelings for China, it is definitely not the first choice for travel," it said.
Bloomberg
The Business Briefing newsletter delivers major stories, exclusive coverage and expert opinion. Sign up to get it every weekday morning.