Almost a year on from the federal government's election, Chinese investment in Australia remains near record lows, despite the recent improvement in the diplomatic relations between the two countries.
Chinese companies invested $US1.42 billion in Australia last year, which was almost triple the investment in 2021. However, it remains the second-lowest level of investment since 2007, when KPMG and University of Sydney began compiling their report, Demystifying Chinese Investment in Australia. The highest year was 2008, when Chinese companies went on a shopping spree, spending $US16.2 billion.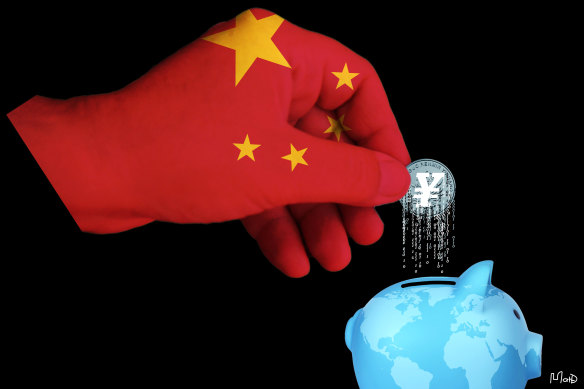 In the past month, the thawing of relations between China and Australia has seen two Australian premiers, Victoria's Daniel Andrews and Western Australia's Mark McGowan, visit China.
A delegation of executives from Australian companies – including Rio Tinto, ANZ Banking Group, Telstra, Cochlear and Fortescue – will visit next week. The trip, organised by the Australia China Business Council, will be the first industry delegation to China in three years.
Last week, Ma Zhaoxu, China's deputy minister of foreign affairs, was the first senior Chinese government official to visit Australia in six years. It sparked speculation that there would be a winding back of trade sanctions imposed by China on $20 billion of Australian exports.
Geoff Raby, a former Australian ambassador to China, was among a group of business people who met with Ma last week. Raby, who now runs a business advisory firm, said the need to attract more Chinese investment into Australia had to be part of the discussions about remediating the trading relationship between the countries.
He also called on the federal government to provide greater clarity for Chinese companies about what sectors they can invest in and what industry areas are restricted, if Australia is to attract more investment from the world's second-largest economy.