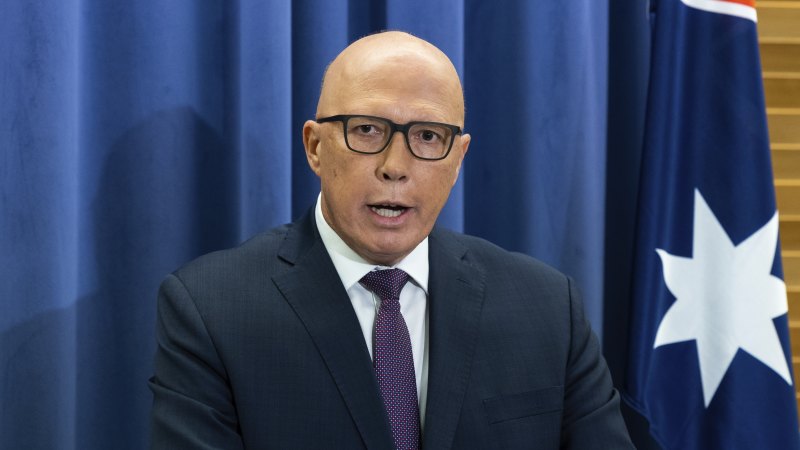 The exposure draft of that preamble included the words: "Since time immemorial our land has been inhabited by Aborigines [sic] and Torres Strait Islanders, who are honoured for their ancient and continuing cultures."
Aboriginal and Torres Strait Islander groups criticised this wording. In particular, the word "inhabited" wasn't seen as properly respecting the relationship between Aboriginal and Torres Strait Islander peoples and their lands and waters.
A new draft was then developed by Howard in conjunction with the Australian Democrats Senator Aden Ridgeway, who was the only Aboriginal member of the parliament at the time.
It included the phrase "honouring Aborigines [sic] and Torres Strait Islanders, the nation's first people, for their deep kinship with their lands and for their ancient and continuing cultures which enrich the life of our country".
But the failure to consult more widely with Indigenous leaders, and the inappropriate application of the word "kinship", resulted in some Indigenous groups campaigning against it.
The preamble referendum failed. It achieved support from only 39 per cent of the people and fared poorly in seats with a high Indigenous population.
Loading
The chairman of the Aboriginal and Torres Strait Islander Commission, Gatjil Djerrkura, welcomed the defeat of the referendum. He said that while the preamble was meant to unite the nation, it had been drafted without any meaningful discussion with the Australian people – both Indigenous and non-Indigenous. He said this lack of consultation was a clear lesson for future referendums.
A Coalition commitment to Indigenous constitutional recognition will be a hollow one if it doesn't involve engagement with Aboriginal and Torres Strait Islander peoples and provide a form of recognition that's acceptable to them.
The other plank of the Coalition's policy is legislating to establish local and regional Voices.
Opposition Leader Peter Dutton observed, quite rightly, that most laws affecting Aboriginal and Torres Strait Islander peoples are state or local laws. But the Commonwealth creating local and regional Voices won't have any effect on those state and local laws.
Commonwealth law can only deal with how the representations made by these Voices affect Commonwealth policies and laws. It's a matter for the states whether they create their own Voices, as South Australia has done, or seek representations from Commonwealth bodies.
Loading
Second, creating local and regional Voices is a recipe for chaos if there's no way of channelling their representations through to the parliament and executive government in an orderly way.
Is it really sensible for a national decision-maker to receive 72 different representations direct from local Voices, which say different things? How effective would that be, and what would be the administrative burden of such an unwieldy system? Wouldn't it be more rational to have a national body which receives input from all the local and regional Voices, and can provide comprehensive and well-considered advice?
Loading
The current proposal of the Albanese government is to have a national Voice which receives input from local communities so it can make practical and well-informed representations to the Commonwealth. Whether separate local and regional Voices are established, or existing Aboriginal and Torres Strait Islander bodies are used to provide that local input, will be a matter for parliament.
Such an approach has been anticipated. The Referendum Working Group asked the Constitutional Expert Group for advice on this, with that advice confirming parliament would have the power "to establish sub-national Voices".
The campaign is likely to be rancorous, but the similarities between the major parties' policies should negate some of the arguments.
For example, it would be difficult for the Coalition to run arguments that Aboriginal and Torres Strait Islander peoples should not be treated differently in the Constitution, or given any special capacity to influence parliament and the executive. This is because the federal Liberal Party has said it supports constitutional recognition, and supports local and regional Voices to influence Commonwealth laws and policies.
While the referendum vote itself will be between the status quo and the proposed amendment, the people now have a clearer view of the political alternatives and can judge for themselves which would lead to better outcomes.
The Opinion newsletter is a weekly wrap of views that will challenge, champion and inform your own. Sign up here.