Two of Steve Smith's great loves, cricket and New York, are on course to collide after Cricket NSW sealed a deal with America's Major League Cricket to provide opportunities for exchange and development for players and staff.
While Smith will be unavailable for the inaugural MLC competition in July because of the Ashes, Cricket NSW CEO Lee Germon hopes a number of NSW players will have the chance to join the six franchises competing in the three-week Twenty20 tournament.
"I think the opportunities for all of our players are going to be brilliant," Germon said before Friday's official announcement.
"Steve absolutely has made no secret that he loves New York, but there are also two or three other players I've spoken to who would love to be able to play cricket in the United States.
"We're looking at every opportunity we can to grow the game, develop the game and promote the game and I think we saw with Steve this year coming back to play with the Sixers and the BBL, the impact he had.
"So absolutely we'll look to utilise the players within the New South Wales ecosystem to not only highlight the T20 competition and Major League Cricket, but also the development of cricket in that country as well."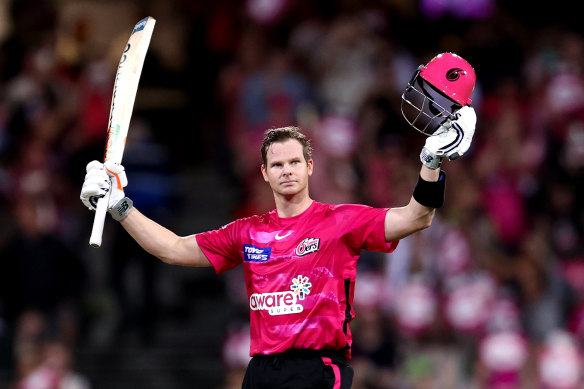 Smith told the Herald and The Age in September that it would be "cool" to play cricket in New York.
"I mean, yeah, there's obviously [T20] leagues popping up everywhere around the world now, and I think you'll probably see more players in the back end of their career going down that route, so it's potentially something I'll look at in the future," Smith said. "There's no reason why cricket can't work [in the US], I wouldn't think.