At the same time, he says, the political and scientific conversations had started to change, with businesses getting on board with the need for net-zero emissions, and scientists debating ever-more-extreme ideas – like the construction of a whole new coral reef.
But there was also climate denial, evidenced by greenwashing and efforts to delay climate action, even as climate impacts like bushfires and floods became more pronounced.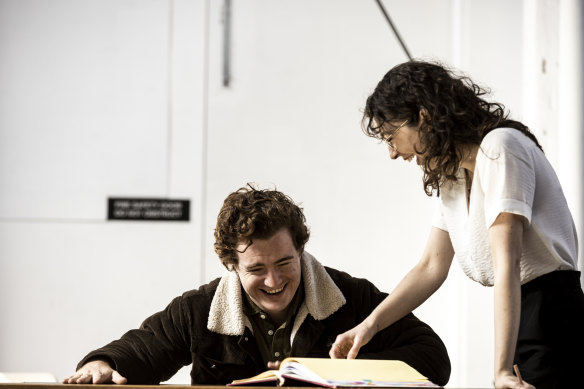 "I started trying to write the show just to capture some of all of these extraordinary things happening in these different spaces: all of the activism, science and climate denial," says Finnigan.
The playwright has long been interested in climate activism. His father is a climate scientist and his plays often work at the intersection of art and science, with Finnigan and his team working in collaboration with climate scientists.
Loading
"We spent months at a time working with scientists and trying to take what they were doing and adapt it into other forms of storytelling," he says. "[I thought] maybe if we use art, we can connect people to this science and it will have some sort of impact."
But then in 2014, Finnigan's play Kill Climate Deniers, which had received $19,000 in grant funding from the ACT Government, was abruptly cancelled after it drew the ire of Andrew Bolt and his supporters.
"What sane government donates to a project urging others to kill fellow citizens, even as a 'joke'?" decried the conservative commentator in The Herald Sun.
The play about eco-terrorists invading Australian Parliament was then turned into an e-book, an album, a dance party, and even a walking tour of Parliament House, with the latter, triggering accusations of "incitement" and reports to the Australian Federal Police in 2017.
The play ultimately premiered at Griffin Theatre in Sydney in 2018, the year after it won the $10,000 Griffin Award for a new play. Finnigan even managed to work the commentary from climate sceptics into the final version, including a character based on Bolt.
Making Kill Climate Deniers recalibrated Finnigan's thinking about whether art could change people's minds.
"I really let go of that," he says. "You can't make people feel things or do things any particular way with art.
"The reason to tell these stories about the climate is not to try and get people to take action or encourage people to consume less or whatever.
"The reason to tell these stories is because they're fascinating. … I do this now purely to give people a joyful night out at the theatre."
However fascinated he may be by these stories, Finnigan remains plagued by eco-anxiety.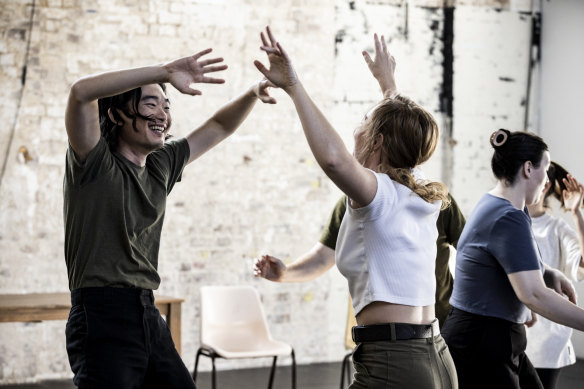 But he doesn't allow that feeling to cripple him. Instead, it, and his experience being harassed by climate sceptics, galvanises him.
"Day by day, I feel dread. I feel grief. I feel despair. I feel anger. I feel guilt. I also feel so curious about this thing and then I feel exhilarated and astonished.
Loading
"We're seeing some of the best, the most impassioned and empowered actions that we've ever seen. People are taking these steps now that are like true heroism happening."
Even so, Finnigan stresses that audiences are not going to walk away from Scenes from the Climate Era feeling hopeful.
"It's not going to give you hope, but people may find hope in the work. If they do, it's not because we put it there, it's because they found it themselves."
Scenes from the Climate Era is at Belvoir St Theatre from May 27-June 15.
Sydney Morning Herald subscribers can enjoy 2-for-1 tickets* to the Archibald, Wynne and Sulman Prizes exhibition at the Art Gallery of New South Wales during June 2023. Click here for more details.
The Booklist is a weekly newsletter for book lovers from books editor Jason Steger. Get it delivered every Friday.