There are not too many buildings that combine two such contrasting architectural styles on one site.
However, the Wesley Edward Eagar Centre, in Sydney's Surry Hills, features a sandstone church in a Greek-revival style, circa 1847, integrated with a seven-storey 1970s brutalist concrete tower.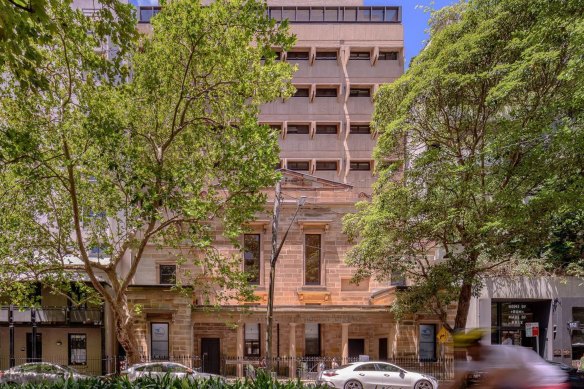 While the strong juxtaposition of architecture could not be changed in the recent renovation of the centre for the homeless, it certainly had to be considered by the project's architect.
"Our brief was to bring some dignity to those who might be staying there," says architect Rodney Paesler, managing director of Scott Carver.
"Previously, residents would spend a considerable amount of their time in the building on a narrow terrace [abutting Bourke Street] because their rooms were so basic," he says.
Externally, the project included the restoration of the church façade – with help from heritage consultants Urbis – and renovation of the tower to include double-glazed windows. A new roof garden, complete with herb garden and seating, was also added to provide an attractive place for residents to gather.
Although one would expect the inside of the church to be full of period charm, it had been renovated in the 1970s, at the same time the tower was added.
"We restored the church, which is no longer in use, to its '70s period, but added a new layer," says Paesler.
He wanted to bring the community into the building's new café/dining area and reception at the front, along with a living area that leads to what would have previously been the altar. "The café is there for everyone to use and there are a number of community activities, such as art classes," Paesler says.