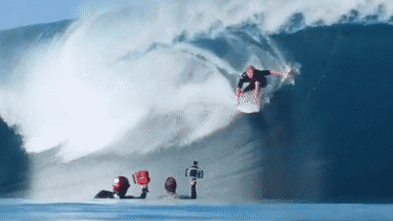 Ewing's injury and withdrawal from the Tahiti Pro meant he slipped to third in the world ranking behind Brazilian Filipe Toledo and American Griffin Colapinto.
The WSL's final five format pitches the top five mens and women's surfers into a one-day, winner takes all format, where the fifth seed (Australian Jack Robinson) surfs against the fourth seed (Brazilian Joao Chianca), with the winner then taking on third-place and so on.
Ewing's rise in 2023 has been forged off the back of a historic win at the Rip Curl Pro at Bells Beach in April, following in the footsteps of his late mother Helen, who won the same event 40 years earlier at the age of 18.
Two second-place finishes at the Rio Pro in Brazil and Jeffrey's Bay in South Africa solidified his finals place, while his strong J-Bay result also qualified Ewing for next year's Olympic Games event at Teahupo'o.