Top-ranked Australian world title challenger Ethan Ewing is on track to compete at the WSL finals just one month after suffering a broken back in a wipeout at Teahupo'o.
Ewing fractured two vertebrae in his back three weeks ago when he came unstuck at the infamous Tahitian wave while practising for the Tahiti Pro.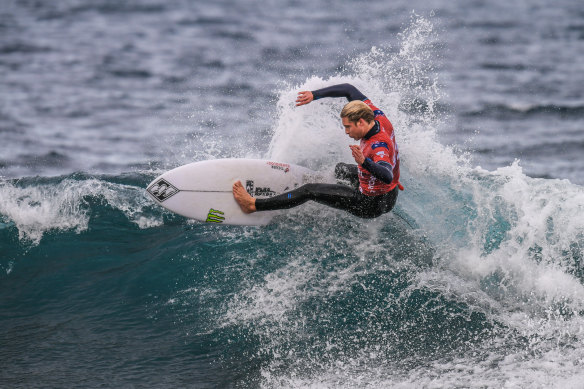 The 24-year-old Queenslander was taken to shore by his father on a jet ski after coming off at one of the world's heaviest waves and taken to hospital on the island, where he was diagnosed with a fractured L3 and L4 vertebrae.
The injury prompted fears that Ewing, ranked second in the world before his wipeout, would be ruled out of the WSL's season-ending final five event at Trestles, California.
Ewing has kept a low profile since returning home from Tahiti, with he and his camp declining interview requests and refusing to rule him out of taking his place in the finals, the window for which runs from late next week, September 8 to September 16.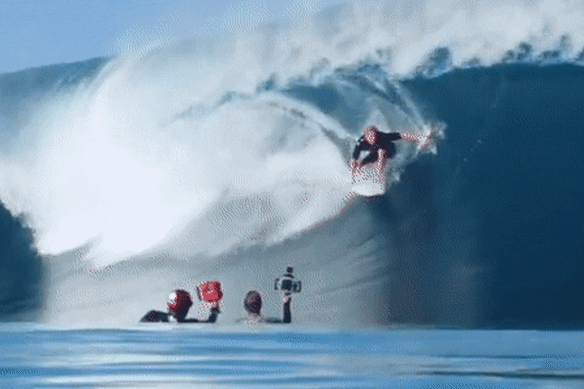 Speaking publicly for the first time since returning to his home base on North Stradbroke Island, Ewing confirmed his recovery was on track and as he flew out for Los Angeles, that he was still aiming to take his place in the finals.
"It's been just over three weeks since I got home after injuring my back in Tahiti," Ewing said in an Instagram post on Thursday morning.
"It's been great to have been back here with so much support with my rehab and I'm much more comfortable now that my pain levels have dropped significantly! I've still got a long way to go but I'm doing everything I can to give myself a chance to compete at Trestles!"