Explosives giant Orica is ramping up its direct emissions reduction and will include emissions generated by its customers among its climate change goals for the first time, as the federal government's safeguard mechanism pressures big polluters to reduce greenhouse gas emissions.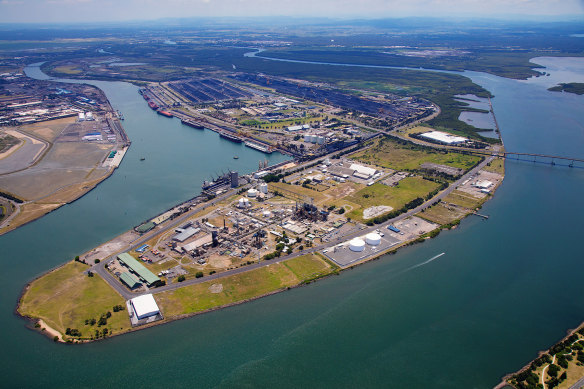 Orica, which supplies explosives, blasting systems and other services to mining, quarrying and construction firms around the globe, said it will accelerate and expand its climate change commitments, increasing its 2030 target to cut direct emissions by 45 per cent from 2019 levels, compared to its previous goal of 40 per cent.
The manufacturer, facing pressure from large shareholders and activist groups such as Climate Action 100+, has also introduced a 30 per cent reduction in emissions over the short term to 2026, from the same 2019 levels.
Orica chief executive Sanjeev Gandhi said the company was expanding its 2050 net zero ambition to include Scope 3 emissions – those generated by customers using its explosives and the goods, particularly natural gas, it buys to run its business.
The company portrayed its Scope 3 goal, to cut emissions by a quarter by 2035 from 2020 levels, as an "ambition" rather than a firm target because it has yet to work out how it will fully achieve that.
Loading
"We operate in more than 100 countries. We have suppliers all over the world. We've spent the last three years building a repository of all our suppliers and their implied Scope 3 emissions," Gandhi said.
Orica expects to report actual emissions reductions of 19 per cent for the end of its September 2023 financial year, in a few weeks time. Most of those reductions have been achieved by adding new "tertiary catalyst" technology to its nitric acid plants in Australia and Canada that strip out emissions of nitrous oxide, a greenhouse gas that is 265 times more potent than carbon dioxide.
"Decarbonising our explosives means our customers are being offered a less emissions-intensive product, helping them to address their ESG goals while growing our competitive advantage," he said.