It all started a few months ago, with a group suggested to me by Facebook. I joined "The Buy Nothing Group", a community covering my suburb and the neighbouring suburbs. There I would find people posting: a chair they no longer need, packing cartons, books, plates, a tent, and all sorts of things for free. It is a gifting economy.
Instead of Facebook Marketplace's frantic first-come, first-served rule, the gifter can ask a question or a fun way of choosing who to gift the item to. Say you post wine glasses you can ask them to name their favourite wine. They encourage letting the offer "simmer" for a few days before choosing a recipient to let more people respond to your offer. Direct messages to the gifter are not allowed, except after you have been selected as the recipient of the free item.
It began innocently for me. I was moving to a smaller apartment, so I parted with chairs, a coffee maker and a blouse a friend gave me. I found a lunchbox I no longer used. Working from home, who needs a lunch bag? But the lovely lady who picked it up appreciated it so much.
"I looked at this in the shops. It's something nice to have, yet I didn't want to spend for it. Thank you," she appreciatively told me as I handed her the barely used orange and white insulated lunch bag. The coffee maker and a blouse went to a lady who had just moved to Australia.
Then I started to notice things posted I wanted but didn't want to spend for. I received a lovely fern plant. The gifter turned out to be a woman from Canberra, just in town to clean out her recently deceased mother's two-bedroom apartment. This was one of her mum's beloved plants.
"Do you need anything else?," she asked. She still had to comb through an entire two-bedroom unit, deciphering which treasures she should keep and which she should give away. Between overwhelm and grief, I felt her pain.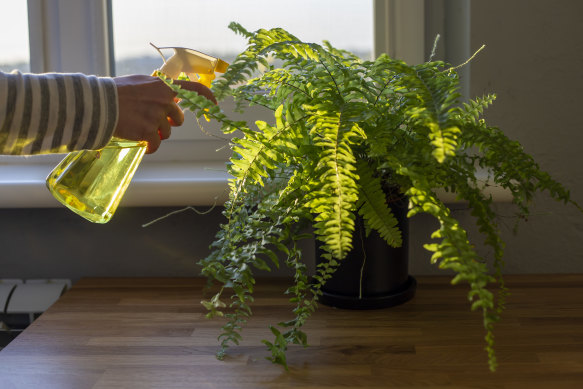 A motivational deck of cards and stand caught my fancy. Since we often only discover the address after it has been gifted to us, I learn the location is a long walk away from me. She sent me a follow-up message. In the process, she learnt of a health situation I was then going through and candidly opened up about her own chronic health problem. A few days later, she checked in to see if I was feeling OK. It was no longer about the cards she was giving away. In this world full of strangers, I was touched that this woman cared about me without having even met me.
I spotted a beautiful platter, perfect for the first party I was hosting in my new home during the holidays. When we arranged for the pick-up, I discovered the gifter lived only a few floors below me. She ended up giving me wine glasses as well and another lovely platter. "Enjoy your party," she said, with a promise to walk together in the nearby park soon.