"Concerns such as mass population displacement, food scarcity, the increasing frequency and severity of natural disasters, and the need to provide substantial aid packages to our Pacific neighbours as their countries are impacted by rising sea levels must be addressed with a clear national security strategy, but so far the government is silent."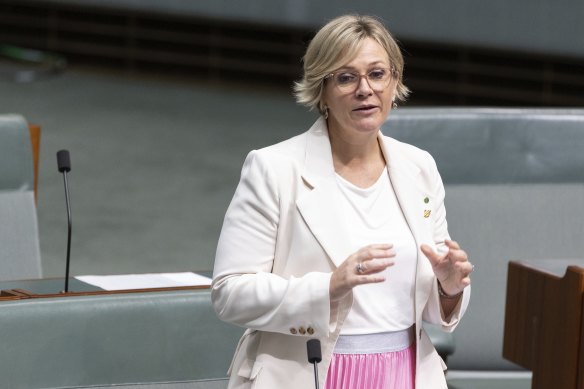 Labor promised to deliver a strategic climate security threat assessment at the last election and put Office of National Intelligence director-general Andrew Shearer in charge of the project after taking government.
Steggall said she understood that parts of the report would need to remain secret, but that an edited version could be released publicly as occurred with this year's defence strategic review.
She said the fact Australia's AUKUS partners, the United States and United Kingdom, had both released public versions of reports on the national security risks of climate change showed that greater transparency was possible.
Retired air vice-marshal John Blackburn, a former deputy chief of the Royal Australian Air
Force, asked: "How can we expect our decision-makers to act in the nation's best interest when the
government is deliberately keeping us all in the dark?
Loading
"At the very least, a declassified version of the climate risk assessment should be released without delay."
Blackburn continued: "The government's silence on climate-security risks means there is no informed public debate on the greatest threat to our nation and people.
"Parliamentarians – including those who serve on foreign affairs, defence and climate committees – have not been briefed on what intelligence services told the government were the big regional climate threats.
"Behind closed doors, most are saying that this is making it difficult for them to do their jobs."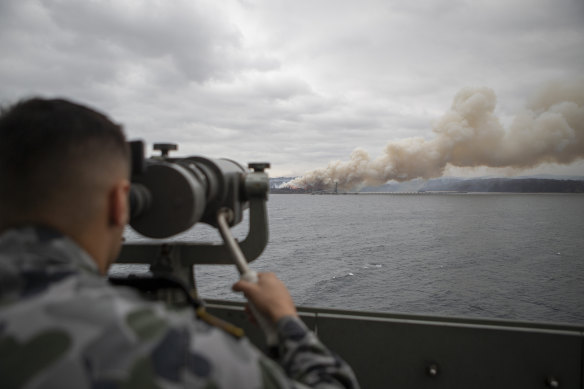 Barrie and Blackburn said a national climate security strategy should include the creation of a special office of climate threat intelligence within Office of National Intelligence, which would deliver a yearly declassified briefing to parliament on the national security threat posed by climate change.
Prime Minister Anthony Albanese has refused to answer questions from Greens defence spokesman David Shoebridge about the nature of last year's threat assessment report, saying only: "The content and judgments of the assessment are classified."
The Morning Edition newsletter is our guide to the day's most important and interesting stories, analysis and insights. Sign up here.