A continuation of delays and disruptions to new energy projects will impose perilous risks of power outages as soon as the coming summer, amid escalating closures of ageing coal-fired power plants and unexpected blowouts to the deadline and cost of the Snowy 2.0 pumped hydro scheme.
The independent energy grid operator said state and federal government schemes to encourage investment in preparing the grid for its transition to clean energy, coupled with private projects under development, should be enough to prevent blackouts if all goes to plan.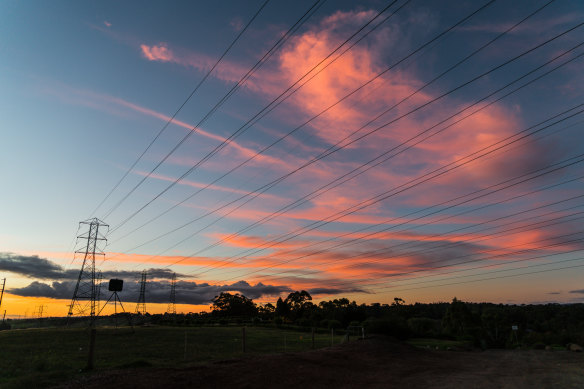 However, the Australian Energy Market Operator (AEMO) said in its annual Economic Statement of Opportunities report that delays to any projects "have the potential to result in periods of high risk throughout the 10-year horizon". The report is designed to send an investment signal to the energy market to spur new projects where needed.
This is an ominous warning targeted at state and federal governments, following frequent setbacks on a number of critical energy projects.
The electricity market's reliability standard requires at least 99.9994 per cent of forecast customer demand to be met each year. Under this test, Victoria and South Australia are forecast to breach the standard this summer, followed by NSW in 2025 when the Eraring coal plant is set to shut, and Queensland in 2029.
Loading
However, AEMO's forecast is based on a conservative threshold that considers only projects with fully committed funding. Chief executive Daniel Westerman stressed there are a plethora of proposed projects with a total generation potential that far outweighs that of the east coast grid's 65 gigawatt generation capacity.
"While our central scenario shows increased reliability risk, it does not reflect the reliability potential from the 248-gigawatt pipeline of proposed generation and storage projects, actionable transmission projects and government energy programs under way," he said.
The Victorian and NSW governments are nervous about energy security and the risks of blackouts as the grid is weaned off fossil fuels, with coal plants closing at a rapid rate as cheaper renewables come on the market.