A man has died of a self-inflicted gunshot wound, bringing to an end an hours-long police negotiation after he is believed to have killed a colleague at a grain silo in Western Australia.
It was initially believed ambulance volunteer Lachlan Bowles, 25, suffered critical injuries as a result of the self-inflicted gunshot and had been flown to hospital. However, WA Police confirmed tonight that he had died at the scene.
Officers swarmed the small town of Kellerberrin this morning after reports that a camouflaged man had shot and killed local father Terry Czernowski at a grain silo about 8.40am (10.40am AEST).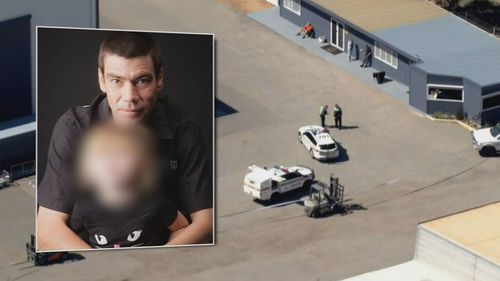 It is understood this unfolded in front of colleagues.
Police confirmed Czernowski, a father-of-one aged in his 40s, had died and the homicide squad was investigating.
The victim is being remembered as a "valued member of the Kellerberrin community".
Bowles was later found about 20 kilometres outside of Kellerberrin in a field more than five hours into the manhunt.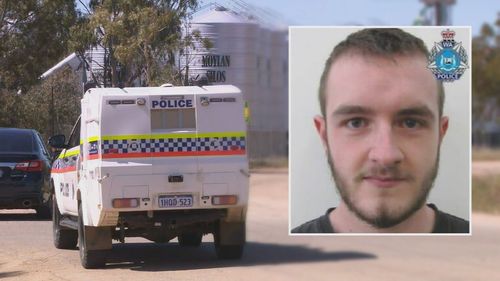 Negotiators were sent to the area and had been talking with him for several hours in an attempt to resolve the situation.
Dozens of police officers from as far as Perth travelled to the town.
Police said at least one other car had been shot as the incident unfolded. The driver was not injured but his car was left damaged and the motorist shaken by the situation.
Police said Bowles was a licensed firearm holder, including for a weapon capable of shooting up to three kilometres.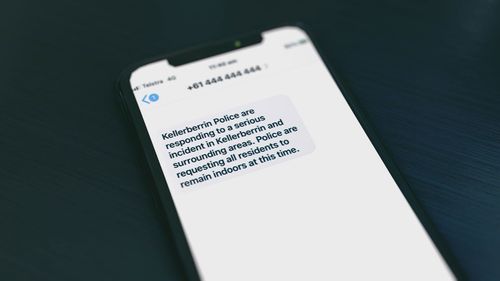 Tony Downs from the Kellerberrin Pie Shop and Bakery said he saw the alleged shooter in his shop yesterday.
He said there was "nothing untoward" about him and described him as a quiet and softly spoken man who kept to himself.
"He came and got his lunch and everything was all normal and then (to) have this unravel clearly, something has gone horribly wrong somewhere," he said.
"The gentleman who is the (alleged) shooter actually two years ago got an award from the community on Australia Day for being a volunteer ambulance driver."
Resident Peter Mitchell said he "never in a million years" would have expected this to happen.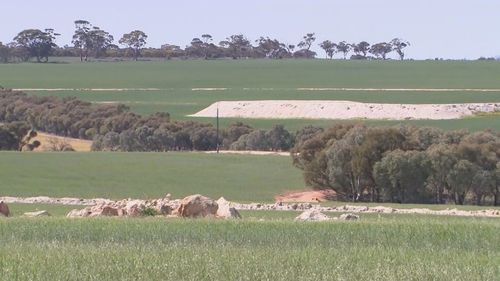 "I feel sorry for his parents, they are beautiful people, they are well-respected everywhere," Mitchell said.
Czernowski was also well-liked.
"Terry … has got a young girl at the school and he was in here on Friday talking to us about what a wonderful father's day he had," Mitchell said.
Schools and shops were locked down as locals were told to stay indoors.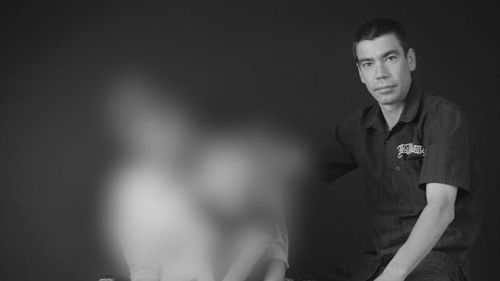 "The bus driver said he can't pick our kids up … it's terrible, it's just a horrible situation," one resident told 9News earlier.
Commander of Regional WA Rod Wilde said the incident would have a devastating effect on the small town.
"I want to thank members of the public for their assistance on this difficult day," he said.
"This incident has been rapidly evolving from this morning.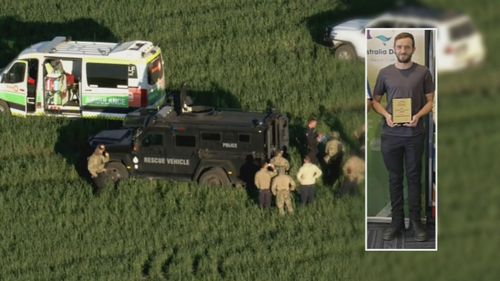 "Police have been negotiating with a 25-year-old man for several hours and obviously it's a tragic outcome for everyone involved.
"We do believe the two men were known to each other and both worked together in Kellerberrin."
Kellerberrin shire CEO Raymond Griffiths said support services are available for residents.
"We have a lot of council services so we will be doing everything we can to make that available to the people that need it," he said.
Kellerberrin has a population of 877 people and sits on the Great Eastern Highway in the state's Wheatbelt region.