Loading
Kentucky Governor Andy Beshear, on the verge of tears, said he knew victims in the attack.
"I have a very close friend that didn't make it today," he told reporters, "and one who's at the hospital that I hope is going to make it through."
Craig Greenberg, mayor of the city of 625,000, also spoke to reporters.
"We will come together as a community to work to prevent these horrific acts of gun violence from continuing here and around the state," he said.
The shooting happened in a building on East Main Street that houses the Old National Bank not far from the Louisville Slugger Field, a minor-league baseball stadium.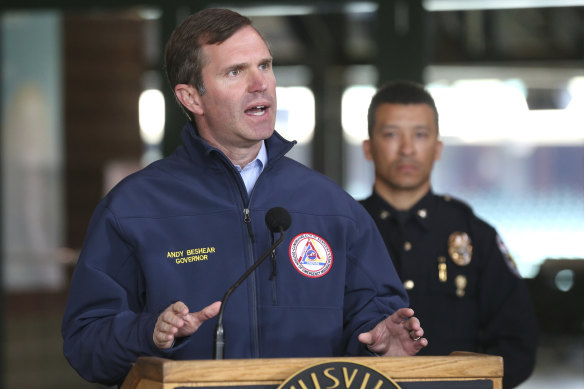 Mass shootings have become recurrent in the United States. So far this year, the nation has experienced 146 mass shootings – using the definition of four or more shot or killed, not including the shooter – according to the Gun Violence Archive, a non-profit group.
In one of the most recent high-profile incidents, three 9-year-old students and three staff members were killed by a former student at a school in Nashville, Tennessee, on March 27.
Reuters, AP