A falsified photograph of an explosion near the Pentagon spread widely on social media, briefly sending US stocks lower in possibly the first instance of an AI-generated image moving the market.
Just past 10am in New York on Monday, when the photo was circulating, the S&P 500 declined by about 0.3 per cent to a session low. As news emerged that the image was a hoax, the index quickly rebounded.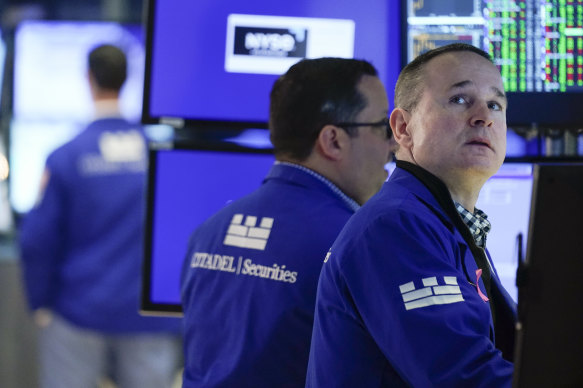 The fake photo, which first appeared on Facebook, showed a large plume of smoke that a Facebook user claimed was near the US military headquarters in Virginia.
It soon spread on Twitter accounts that reach millions of followers, including the Russian state-controlled news network RT and the financial news site ZeroHedge, a participant in the social-media company's new Twitter Blue verification system.
A duty officer from the Pentagon said in an email to Bloomberg there were no reported incidents Monday morning. The Arlington Police Department also tweeted, "There is NO explosion or incident taking place at or near the Pentagon reservation, and there is no immediate danger or hazards to the public."
Ahead of official sources refuting the photo and the Twitter accounts that spread it, people pointed out that the image may have been generated by artificial intelligence.
Loading
Nick Waters, a researcher at the open-source intelligence group Bellingcat, said in an interview that the "shock" of hearing about a rumoured explosion near the Pentagon led him to examine the photo.
"Check out the frontage of the building, and the way the fence melds into the crowd barriers," he said on Twitter. "There's also no other images, videos or people posting as first hand witnesses."