"I was very lucky. And there are just as many Australians who work hard, as hard as I have, who are not so lucky through no fault of their own, so I'm acutely conscious of that every moment."
Collins' upbringing has been a driving factor in her political career, particularly since taking on the housing portfolio and Labor's key election promise of delivering a long-term pipeline of investment for social and affordable housing through its $10 billion Housing Australia Future Fund.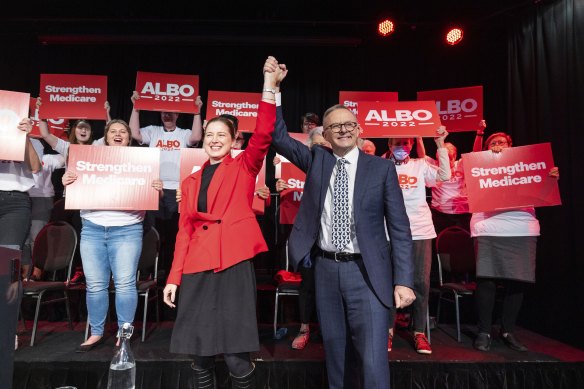 Labor politicians were told by the prime minister in a caucus meeting last week to applaud one person only – Collins – for getting the fund over the line after months of protracted negotiations with the Greens, which finally agreed to support it after securing an extra $1 billion for a separate public housing fund.
Collins says her own experience helps drive her to do better because she understands how challenging life is without reliable housing.
"It really drove me to never want to be in that sort of situation again, and to realise how important it is for people to have stable accommodation," she says.
Collins' father died when she was just five months old, and when her mother remarried not long afterwards, the family moved to Bridgewater. Even today, that suburb, 20 kilometres outside Hobart, has entrenched disadvantage, ranking in the bottom 20 per cent of all Australian suburbs at the last census for access to high wages or homeownership.
Loading
Collins remembers that after the 1975 Tasman Bridge collapse forced all traffic through one bridge, her parents had to bundle her and her brother into the car at 6am so they could drop them at her grandparents before heading to work.
Despite the lack of money at home, Collins says living in one place until she was about 10 was the most stability she had growing up.
"It was the time where I had the most experience at school and the most stable schooling and was able to really learn and devote myself to trying to get the education I needed to get out of poverty," she says.
But after that, she ended up shuttling between her grandparents' place and other homes for the rest of her childhood.
Collins says living with her nan and pop in the northern suburbs hub of Glenorchy meant that at 14 she could get a job at the local supermarket. She became a full-time worker at 15 after it became obvious she could not afford the textbooks and other costs of years 11 and 12. Collins is the only cabinet minister who did not complete high school.
"It wasn't really until I had stable accommodation and stable employment … that I actually went back to school in my mid-20s," she says.
Treasurer Jim Chalmers says Collins has a "remarkable patience, perseverance and compassion for people", which makes her a great colleague and housing minister.
"We are incredibly fortunate to have her in the Treasury portfolio and going in to bat for some of the nation's most vulnerable people," he says.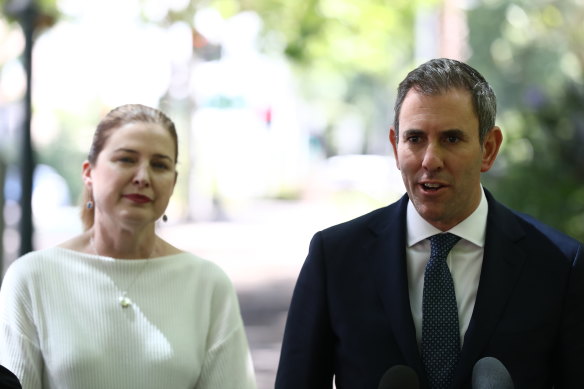 A single mother in her early 20s, Collins now has three children – Georgie, Lochie and Xandy – and two grandchildren.
She owns a home on Hobart's eastern shore and another in Canberra, while her husband Ian owns an investment property.
Collins says buying her own home was life-changing, but for all the hard work and support from her grandparents, she insists luck played a large role in her success.
"Some people start from a long way behind, they don't start equal," she says. "What I want to do is make sure that we level that and we have as much equality as we can and as much equal opportunity as we can for Australians."
Cut through the noise of federal politics with news, views and expert analysis. Subscribers can sign up to our weekly Inside Politics newsletter.