Talk about an exploding star. Mary Quant burst onto the London scene in 1955 when, aged 25, she opened a boutique called Bazaar in Chelsea above her new husband Alexander Plunkett Green's basement restaurant. "There were lots of bombed-out basements in London in those days," she told me in 2012, a reminder of how grey and down-at-heel the capital then was.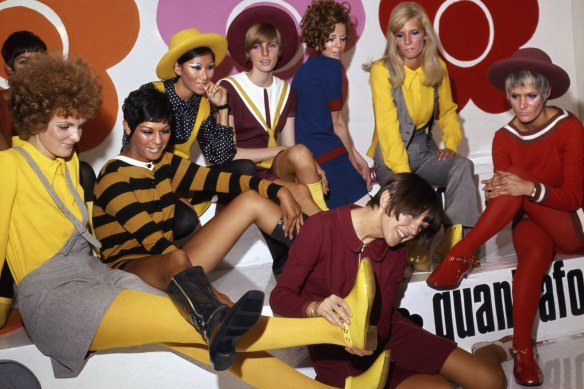 Bazaar was an instant hit with young British women who queued round the block to get their hands on clothes that, unlike those sold in other emporia, were emphatically not like the ones their mother wore. The delightfully contrary Mary, with her mischievous brown eyes, unmistakable five-point Vidal Sassoon bob, soft pleated school skirts and effervescent energy was, along with the Beatles, the Rolling Stones, David Bailey and Jean Shrimpton, one of the key architects of a new swinging capital. Truth bomb alert: she may not actually have invented the mini skirt (Paco Rabanne, Pierre Cardin, Yves Saint Laurent and John Bates were also touted as its parent) but with her endless legs, hers was the most compelling.
Born in Blackheath, a London suburb, to two Welsh school teachers, she didn't set out to be a fashion designer, although her penchant for cutting up bedspreads and turning them into clothes was a clue. At her parent's suggestion, she studied art at Goldsmiths where she found herself in life drawing classes gazing at a naked Quentin Crisp.
In 1953, at the age of 23, she met the aristocratic Alexander Plunkett Greene – or APG as she referred to him. He was carrying a trumpet in one hand, a film script in the other. On an early date he showed up in a dinner jacket but no shirt. "Too broke," she told me. "He painted on studs and a bow tie." She couldn't resist, especially when he later shaved her pubic hair into a heart shape. These two went viral before the internet even existed.
Egged on by APG, she bought her fabrics in Harrod's on his aunt Flora's account – not the most cost-effective business strategy, but no matter. The resulting short gingham dresses had people banging on Bazaar's windows, generally in disgust. But all publicity…etc. "I think they sensed that it was about youth and a new generation and that scared them," she later reasoned. "Don't forget there was nothing else then. Fashion was for the elite. You went to Paris to the couture houses, or you tore pictures out of magazines and tried to find a dressmaker… rationing had only just been phased out. The last big thing had been Dior's New Look, and if you want the honest truth, that never really took off. It was just too restricting."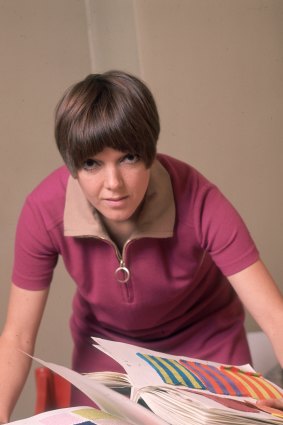 This is interesting, not just because it goes against all those hand-me down tales about the New Look's impact, but because recently Maria Grazia Chiuri, Dior's creative director, has been turning out collections inspired by Dior's archives from the early 1960s – and they're strikingly in tune with what Quant was doing then. The 1960s, as fashioned by Quant (and Vidal Sassoon) still look modern even now – arguably they've become the definition of post-war modernity.
She was globally influential and her clothes were the opposite of the elitist couture coming out of Paris, which, in the early 1960s, was still focused on making one-off couture pieces for the super-rich rather than ready-to-wear, which wasn't introduced until Saint Laurent launched it in 1966, intuiting perhaps, the social rebellion that would be unleashed on French streets in 1968. Quant by contrast with those restrictive couture clothes, always designed for the modern woman who was pacing out her newly expanded horizons. And she was in the best city to do it. London was grooving to a youthquake and Chelsea was its throbbing heart. It also, according to Quant, had girls with the best legs in the world.
There were many firsts. Quant was the first British female designer to be globally renowned. The first to launch make-up and scent. There was a famous pale pink lipstick, bright blue and green eye shadows and a daisy print that at the time, almost certainly eclipsed fustier brand signatures such as Burberry's check and even Chanel's double Cs. "Coco Chanel hated me," she once said. "I can understand why. At that time [in the 1960s], all anyone kept asking her was: 'What do you think of Mary Quant?'"