The identities of three US Marines killed in an aircraft crash during a military exercise in the Tiwi Islands have been revealed.
Major Tobin Lewis, 37, Captain Eleanor LeBeau, 29, and Corporal Spencer Collart, 21, were killed when their Osprey crashed at about 9.30am on Sunday.
Twenty others on board were flown to Royal Darwin Hospital after the crash while three were killed.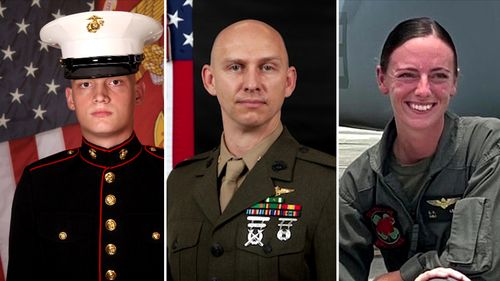 The US Marine Rotational Force, based in Darwin, confirmed three were still in hospital, including one in a critical condition.
"We are deeply saddened by the loss of three respected and beloved members of the MRF-D family," commanding officer Colonel Brendan Sullivan said.
"Our thoughts and prayers remain with the families and with all involved.
"At present, we remain focused on required support to the ongoing recovery and investigative efforts."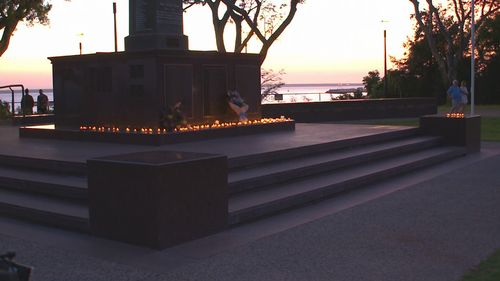 Collart, who enlisted in the Marines in 2020, was promoted to Corporal just this year.
LeBeau entered the Marines in 2018, while Lewis had servced since 2008.
Surviors of the crash took part in a memorial held by the local RSL in Darwin overnight, where wreaths were laid and candles lit.
Locals also attended, including Faye Smith, who called the incident "incomprehensible".
"It was just such a terrible tragedy, so many young lives," she said.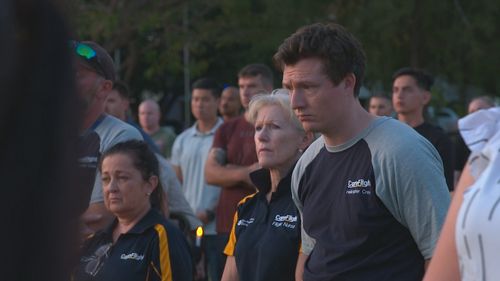 Officials have offered their condolences to the families of those affected.
"Jill and I send our deepest condolences to the families of the Marines who lost their lives in this deadly crash," US President Joe Biden said.
"We are praying for those who also suffered injuries."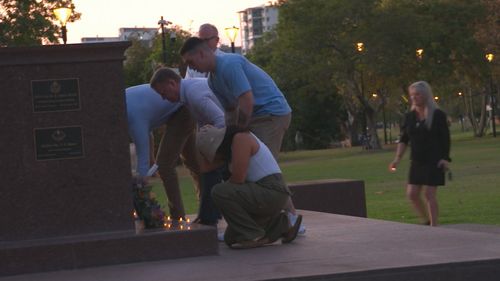 Prime Minister Anthony Albanese said his heart and the hearts of all Australians go out to the families of the marines who lost their lives and those injured.
"At a time like this, we reach out to our American brothers and sisters to express our condolences to them, our commitment to continue to work with them," he said.
"This is a difficult time for families, friends and all of the US defence personnel."
US ambassador to Australia Caroline Kennedy also released a statement yesterday.
"I've spoken with Marine leadership on the ground, and let them know that our embassy and consulates will continue to provide the support and help they and the families need," she said.
"To those who have been injured, we hope you return to good health as soon as possible. Your courage inspires us all."