Retail sales lifted by 0.4 per cent in March, but it appears to be driven by higher prices.
The Australian Bureau of Statistics today reported the increase in retail turnover last month which followed a 0.2 per cent lift in February.
The increase was driven largely by the food sector. Food retailing through the nation's supermarkets grew by one percent while it was up by 1.5 per cent in cafés, restaurants and takeaways.
The bureau's head of retail statistics, Ben Dorber, said inflation was a driving force for the lift in food spending.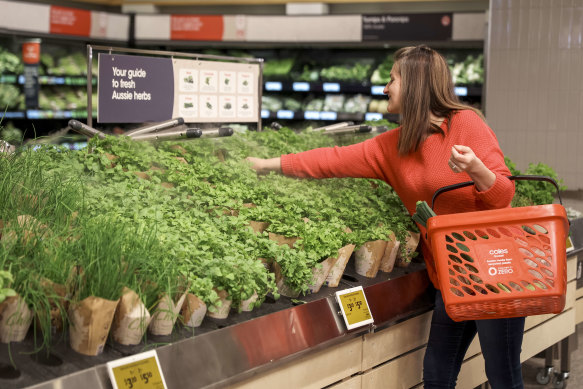 "Food retailing has now recorded 13 consecutive monthly rises, largely driven by high food inflation," he said.
"Businesses in cafés, restaurants and takeaway food services are passing on their rising costs to consumers through price rises, while also benefitting from strong demand driven by the continued return of large-scale cultural and sporting events."
The Reserve Bank yesterday lifted official interest rates by a quarter percentage point to 3.85 per cent in a bid to reduce inflation pressures across the economy. That has prompted fears the bank could drive the country into recession.
Total retail turnover is actually 1.5 per cent lower than the peak reached in November last year.
Spending on discretionary goods and services is slowing.
"Spending on non-food retailing has slowed in response to interest rate rises and increased cost of living pressures. This follows increased spending during and immediately following much of the COVID-19 pandemic period," Dorber said.
Across the country, retail sales jumped by 1.2 per cent in Queensland. That followed a 0.4 per cent drop in February.
Sales lifted by 0.3 per cent in NSW and by 0.1 per cent in Victoria.
The head of Asia-Pacific for Capital Economics, Marcel Thieliant, said once inflation was considered, the quantity of goods and services being sold was falling.
"While goods inflation slowed sharply in quarter to quarter terms last quarter, we estimate that sales volumes fell by around 0.5 per cent in the March quarter, which would mark the biggest drop since 2021's Delta lockdowns," he said.