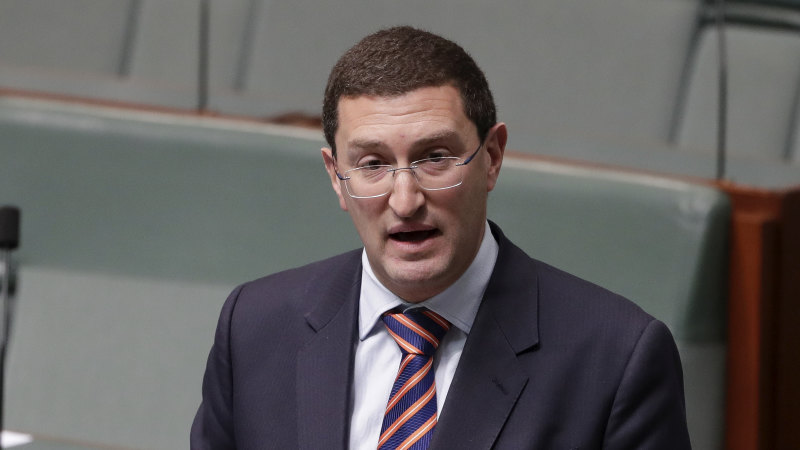 Leeser said he would now focus on advocating for an alternative model for the Voice, which he proposed in a speech to the National Press Club last week, as he claimed Prime Minister Anthony Albanese had handled the referendum process poorly and needed to change course.
"The risk to our country and the risk to our shared national reconciliation project of failure needs to be recognised by the government," he said, adding that the Voice was on track to fail with its current level of support.
"An all-or-nothing approach could deliver nothing," he said.
"[My] changes will deliver a Voice that is in every way constitutionally safe, a voice that honours Aboriginal and Torres Strait Islander Australians and gives them a place in our founding document. It will have a better chance of convincing more Australians to support this."
Shadow ministers are bound by the party's decision to oppose the Voice but backbenchers will be allowed a free vote, as is the norm.
While Leeser has been highly critical of Labor's handling of the referendum process and led calls for more detail about the Voice will operate, Dutton's decision to bind his frontbench put his shadow attorney-general in an invidious position.
Loading
Leeser's support for the concept of an Indigenous Voice to parliament pre-dates his entry into federal parliament, having worked with Indigenous leaders Noel Pearson, Marcia Langton and Megan Davis on early concepts, and founding the Uphold and Recognise organisation to build support for constitutional recognition in conservative circles.
Liberal backbencher Andrew Bragg, also a Voice supporter, praised Leeser as someone who had done "more than any other constitutional conservative to advance the Indigenous Voice" and said a Yes vote would be more likely because of his support.
"He has invested a huge amount of his political capital in an issue which has been highly contested within the Liberal Party," Bragg said.
"Julian has always understood a successful referendum would be considerably more likely with Liberal and conservative support. This referendum is too important to play politics and it is not good enough to oppose the referendum on process grounds."
Loading
Victorian Liberal MP Russell Broadbent, who is a supporter of the Voice, described Leeser as a "brave man".
"It's a decision each person has to make," he said when asked for his response to Leeser's frontbench resignation.
Broadbent said he would be among Liberals who have said they would not campaign either way on the Voice, after Far North Queensland MP Warren Entsch and frontbencher Simon Birmingham flagged they would not be publicly advocating a position.
"I've been pretty clear in my public statements and essays I've written that I support the Voice. I understand where the party comes from, I will not be prosecuting a case either way," he said.
More to come
Cut through the noise of federal politics with news, views and expert analysis from Jacqueline Maley. Subscribers can sign up to our weekly Inside Politics newsletter here.