Two workers allegedly left with fractures, lacerations and chemical burns after a building collapsed on Rottnest Island are now pursuing defunct builder Firm Construction for damages, as the work safety watchdog lays charges over the incident.
Concreter Francesco Barbatano, 63, and carpenter Christopher Joselyn had been working for Firm's subcontractors on the $24 million Samphire Resort development in February 2020 when they fell several metres after the level they were standing on suddenly gave way.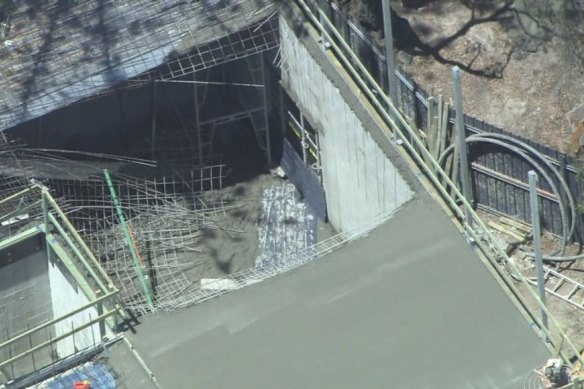 The pair were seriously injured in the incident, in which one was partially buried under steel beams and freshly poured concrete, and they were airlifted to hospital.
A third man, Callum Herne, sustained a laceration to his arm.
Barbatano and Joselyn have now lodged writs in the District Court over the incident, maintaining head contractor Firm Construction is liable.
The pair claim the injuries they sustained in the incident were a direct result of negligence and a breach of statutory duty by Firm and others named as parties to the action, including subcontractors on the job.
In one of the writs, obtained by WAtoday, Barbatano claims a medical examination concluded he had a whole-of-person impairment of 39 per cent as a result of his injuries.
The writs were lodged just days before WorkSafe revealed it had charged the builder with failing to maintain a safe working environment and less than 24 hours after the pair won an 11th-hour Supreme Court bid to pursue the action.
Firm was placed in voluntary administration in November, with accounting firm RSM appointed to organise the company's affairs after it became the latest victim of the state's overheated construction market.