Indigenous Australians Minister Linda Burney has expressed her heartfelt condolences to the family of a woman who died after being stabbed metres away from the federal cabinet minister in Darwin on Friday.
Burney and her staff were in the foyer of the Doubletree Hilton just before 6pm when the woman ran into the hotel bleeding heavily. Police allege she was stabbed directly outside the hotel on the Esplanade.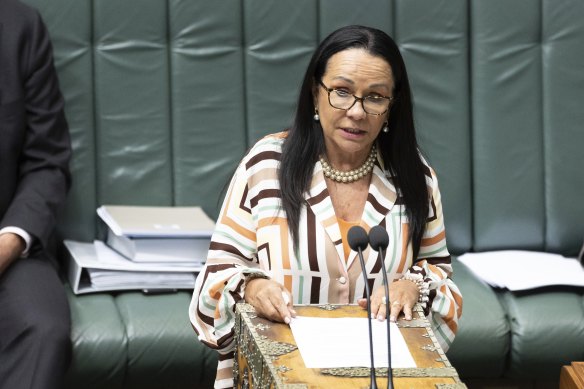 Some of Burney's staff helped attend to the woman along with hotel staff, while the minister comforted members of the woman's family.
The woman was taken to the Royal Darwin Hospital but died a short time later.
A man was arrested at the scene and remains in custody.
Burney said the woman "tragically died after allegedly being stabbed outside a hotel where I was staying".
"The woman came into the hotel to seek help," she said in a statement. "Together with staff from the hotel members of my staff provided assistance to the woman, and I comforted members of her family.
"My heartfelt condolences go out to the woman's family and her loved ones. I want to thank the hotel staff, the Northern Territory Police and the paramedics who attended."
With the matter now being investigated by the police, Burney said it would be inappropriate for her to provide any further comment at this stage.