Supermodel Linda Evangelista's comeback on the cover of US and British Vogue's September issues is more than a professional triumph, it's a personal milestone following revelations that she was diagnosed with breast cancer twice in five years.
In the men's issue of the Wall Street Journal magazine, Evangelista, 58 said that she received her first breast cancer diagnosis in 2018.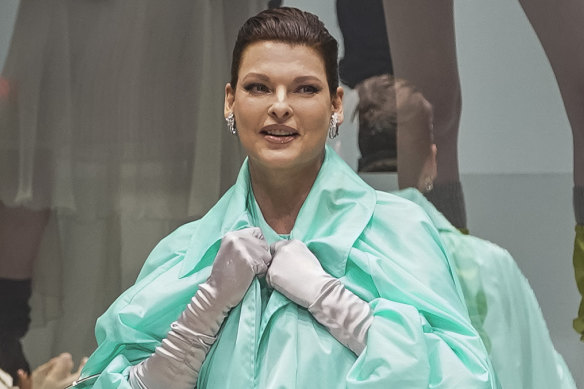 "It was detected in my annual mammogram," Evangelista told WSJ. "The margins were not good, and due to other health factors, without hesitation because I wanted to put everything behind me and not to have to deal with this, I opted for a bilateral mastectomy. Thinking I was good and set for life. Breast cancer was not going to kill me."
In July last year it was confirmed that the cancer had returned after Evangelista detected a lump. The determined Canadian, who has appeared on more than 700 magazine covers, advised her oncologist to take drastic action.
"Dig a hole in my chest," Evangelista said. "I don't want it to look pretty. I want you to excavate. I want to see a hole in my chest when you're done. Do you understand me? I'm not dying from this."
"I just went into this mode that I know how to do – just do what you've got to do and get through it."
Evangelista's candid revelations make the latest Vogue cover, where she appears alongside Cindy Crawford, Naomi Campbell and Christy Turlington, even more poignant. The cover is a reunion of the models who rose to stardom following George Michael's music video for the anthem Freedom! '90. Missing from the recreated cover was German supermodel Tatjana Patitz who died of breast cancer last year, aged 56.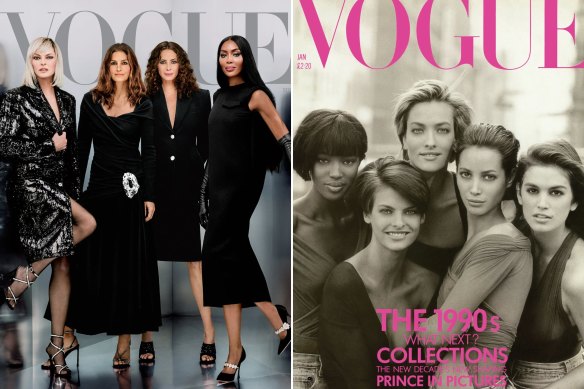 Commemorating Patitz's birthday in May, Evangelista posted to her Instagram account: "I still have not come to terms with your passing. You will be forever loved, forever missed and forever in my heart."