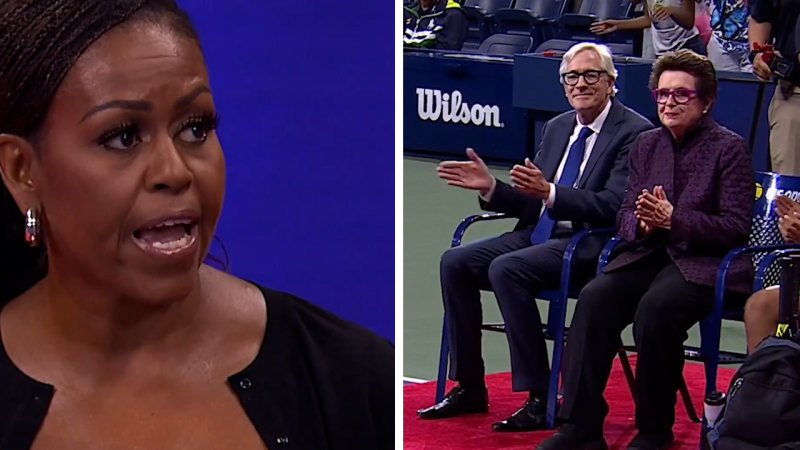 Michelle Obama delivers rousing speech at US Open
We're sorry, this feature is currently unavailable. We're working to restore it. Please try again later.
Former US first lady Michelle Obama has delivered a rousing speech at the US Open, citing the achievements of Billie Jean King and all the "change makers".