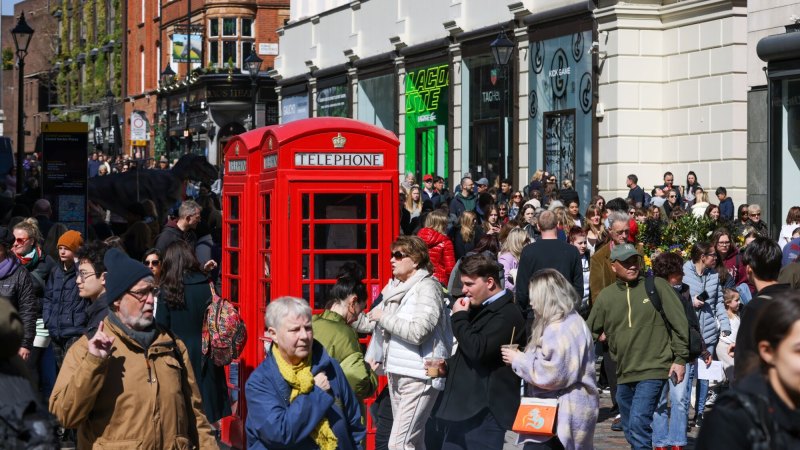 That's 248 phones stolen every day. And the tourist-loving City of Westminster – home of Trafalgar Square, Big Ben and the West End theatre district – is the worst hotspot.
Reporting my phone's theft at the nearby Charing Cross police station, the officer is swift, courteous and sympathetic. The smoothness of the process makes it clear how rampant phone theft is here.
Within 24 hours, my phone-tracking app shows my year-old Samsung holidaying in the Romanian town of Constantia, no doubt with many friends in what is a well-trodden path used by organised crime gangs. At $1900 for a new handset, even a secondhand phone will raise a tidy profit on the used phone market.
Loading
The fall-out is time spent blocking apps, redirecting two-step authentications and trying to remember logins so I can change all my passwords, wrestling with suspicious apps who baulk at the new device logging on in an overseas location.
Losing an Australian phone overseas means – I have learned – that unless someone posts me a new Australian SIM card, I can't get my Australian phone number back until I return. Which means all those two-step authentication texts continue to fly into the ether.
Calling my phone provider, Vodafone, to bar the SIM card and put a block on the device, the call centre staffer actually suggests travelling with a blank Australian SIM card for such situations. It's worth noting that even if I had an eSIM, I cannot get an Australian eSIM QR code sent to me while I'm overseas.
Vodafone also advises ensuring your phone locks with a pin number, fingerprint or security pattern to help protect your data.
"Stolen devices are typically used for parts rather than to extract personal information," says a Vodafone spokesperson, "but it is important that customers have secure settings in place to protect their information."
The service provider also advises you change your banking passwords and note your 15-digit IMEI number, effectively the device serial number, which police and your travel insurer both need. I don't carry the IMEI, but it shows up against my dearly departed device's name when I log into my Samsung account.
"So, you left your iPhone on a table in a bar while you went to the toilet and it wasn't there when you returned?" asks my insurer, Travel Insurance Direct (TID). "Or you put your bag down beside your chair in a restaurant and it gets stolen?"
You won't be covered for anything you left unattended in public.
"Travel light, taking only the tech or valuable items you need," advises TID spokesperson Ali Diaper. "And carry your bag close to you across your chest, not behind you, especially on crowded trains."
Loading
Some advice is – to me – patently unworkable, such as keeping your phone out of sight on busy streets. After all, there are picturesque phone boxes to be snapped, street directions to be followed and phone-tap payments to be made. I note that aggressive phone snatching from thieves on mopeds is another feature of the London statistics.
Diaper also advises splitting your valuables – separating keeping cash and credit cards in separate pockets – and being extra alert in key touristy areas as Paris' Eiffel Tower and Rome's Trevi Fountain.
Just make sure you add dear old London to that list.