Myer has booked the highest sales in 18 years at its department stores in 2023, but warned trading conditions have worsened over the past six weeks as shoppers curb their spending in the cost-of-living crunch.
The retailer's sales hit $3.36 billion in the 52 weeks to July 29, up 12.5 per cent on the previous year, Myer said in a statement to the ASX on Thursday. Profit rose 18.2 per cent to $71.1 million, excluding some restructuring costs and expenses related to the closure of the Brisbane City store. Net profit including those charges came in at $60.4 million, up 23 per cent.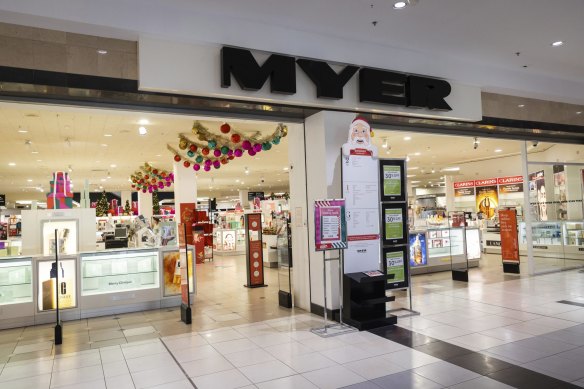 Chief executive John King, who is set to exit the business in 2024, said the result showed that both Myer's in-store and online strategies were working.
"Our multi-channel offer is a key strength of these results as we capitalised on customers returning to stores after closures in the prior year, underpinned by our leading customer loyalty proposition in Myer one," he said.
But Myer does not appear insulated from the consumer spending slowdown, with the retailer seeing conditions deteriorate in the June quarter, slowing sales growth to just 0.4 per cent in the second half.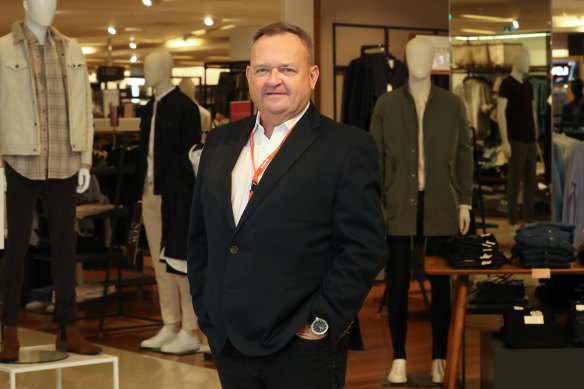 In the first six weeks of the new financial year, comparable department store sales were down 1.9 per cent, with King saying the company remains cautious about the macroeconomic environment.
The company had previously flagged the slowing conditions in a trading update in August. 
Myer also revealed on Thursday that its chief financial officer Nigel Chadwick will retire from his role in early 2024, with his deputy Matt Jackman to take the role from February of next year.