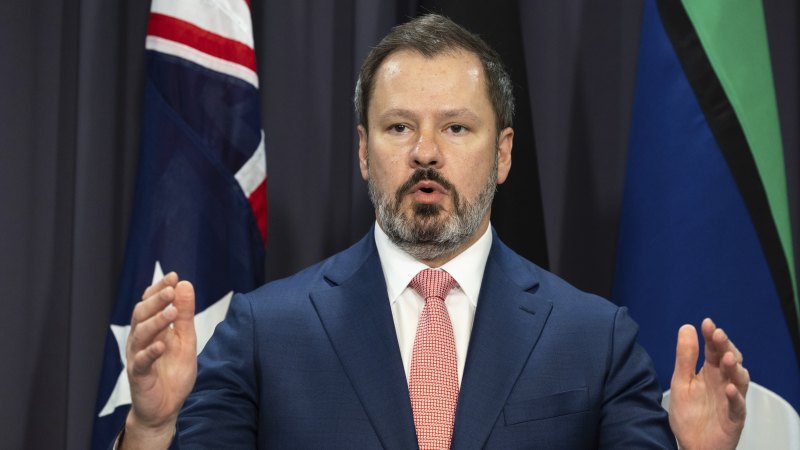 The corporation's investment mandate, set in regulation, asks its board to target an average return of at least the five-year Commonwealth bond rate plus 2 to 3 per cent a year, but the reconstruction fund's mandate could be lower if it is asked to make riskier investments.
The other members of the fund's board are former Australia Post chief Ahmed Fahour, venture capital partner Katharine Giles, former Liberal cabinet minister Kelly O'Dwyer, tech industry executive and investor Daniel Petre, former Australian Workers' Union national secretary Daniel Walton and company directors Kathryn Presser and Karen Smith-Pomeroy.
Loading
The board is expected to name an interim chief from the federal public service while starting a search for a permanent chief to help choose the first investments.
About 100 proposals have already gone to the fund and the government says the biggest sectors for these pitches have been advanced technology and climate change, such as renewable energy technology.
"It's a milestone moment because not only is this the first time that the board's met, it's also the formal point at which authority is transferred out of the government to the independent board of the NRF," Husic said.
"It's also another step in delivering an important election commitment of the government – that's a really, really big thing."
The law to set up the fund, passed with the support of the Greens and opposed by the Coalition, sets out priority areas for investment including agriculture, medical science, energy, advanced technology manufacturing, defence and transport.
Labor went to the election with a promise to set up the fund and transfer $15 billion to the entity over time.
"We want this to be a country that makes things. So it's about revitalising manufacturing, sharpening our technology edge and generating strong, secure, well-paying jobs for Australians," Husic said.