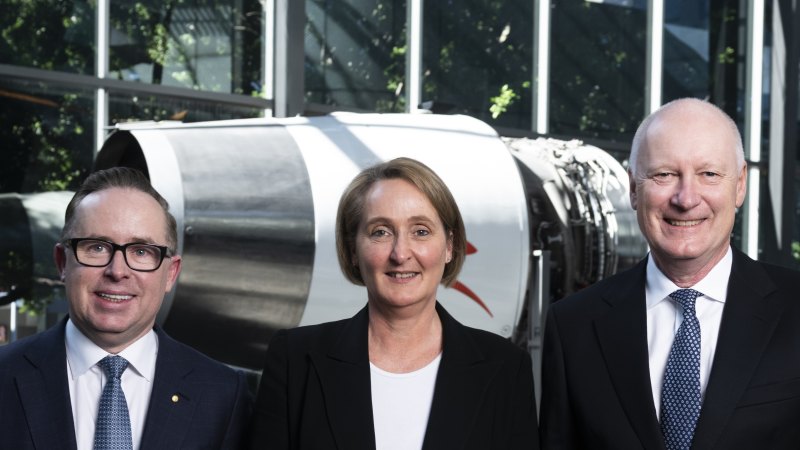 Despite a higher average fleet age than many of its long-haul competitors, Qantas expects to spend $US5 billion ($7.4 billion) over the next four years on fleet investment. UBS research analysts recently downgraded Qantas stock, estimating the carrier would need to invest $12 billion over this period to replace expired aircraft and meet its deliveries, as first reported by The Australian.
Hudson cited the business' "unprecedented flexibility" with Airbus as a key driver in her confidence in the airline's ability to negotiate the bill.
Joyce said there were only a small number of shareholders concerned about the carrier's capex bill.
"If this was a problem the share price wouldn't be as strong. We wouldn't be the top-performing airline in the world, with Ryanair, in this space," he said. "The vast majority of shareholders and analysts believe we have the bandwidth to do this and provide the returns to shareholders."
Analysts from Jarden and RBC said Hudson, who has been chief financial officer for the Qantas Group since October 2019, was the most logical choice for chief executive in light of the elevated capital expenditure outlook.
Loading
"Given the significant fleet renewal program that Qantas is undertaking through project Winton and Sunrise, we believe Vanessa is the most suitable and appropriate candidate to execute on the strategy that she has been heavily involved in developing," RBC analyst Owen Birrell said.
Former Qantas chief Geoff Dixon said Hudson was an excellent appointment.
"She started at Qantas about the same time I did. I've worked quite closely with her for a few years. I think her wide range of experience – she's been in customer service, marketing, finance and sales – it's really good. It's very positive, as far as I'm concerned, for Qantas," he said.