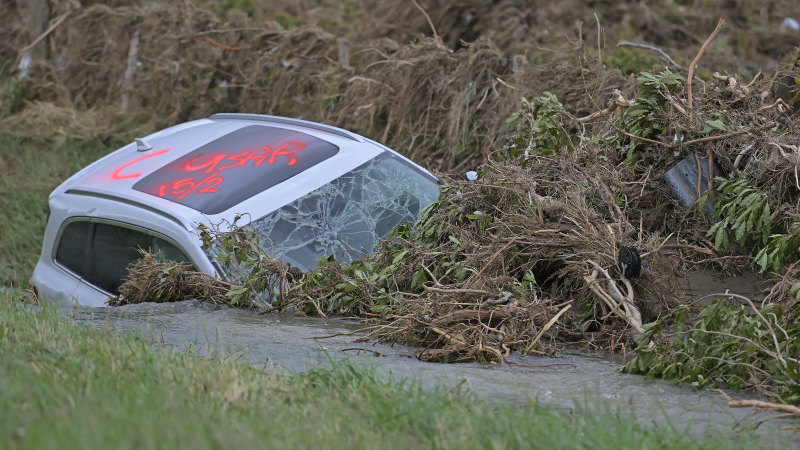 Waiohiki is wedged between two rivers – the Tutaekuri and the Ngaruroro – that burst their banks under huge rainfall on Tuesday, with flooding remaining on Friday.
Napier Airport received more than an average summer's rainfall in 72 hours from Cyclone Gabrielle.
Loading
Alongside the loss, stories of heroism are emerging from the catastrophe. Urban Search and Rescue team leader Ken Cooper from FENZ said a man walked 70 kilometres from Putorino to Napier to give rescue workers help with their missions.
"That's a day and a half walk," he told Radio NZ.
"He walked to give us a list of people still trapped up in the East Coast."
A woman was killed in Putorino on Tuesday when a house collapsed on her, under the weight of a landslip.
Hawke's Bay civil defence controller Iain Maxwell said aerial surveillance had revealed communities still cut off from main centres due to flooding or damaged roads.
"There's dozens of them," he told Radio NZ.
Loading
"We've had aircraft leaning into a couple of locations we knew people had made contact … to assess needs and get a feel for what we're going to prepare for."
Cooper says search and rescue teams are prioritising the Esk Valley, north of Napier, and Awatoto, to the city's south.
"We're looking to make sure we've searched every property we can over the next few days," he told Radio NZ.
"A lot of properties are completely filled with silt."
Cooper said the team rescued around 40 stranded people on Thursday.