London: Nicola Sturgeon has resigned as Scotland's first minister after eight years in the job.
Sturgeon told a news conference in Edinburgh on Wednesday that she would remain leader of Scotland's devolved government until a successor is found. She said the decision was not linked to recent short-term issues.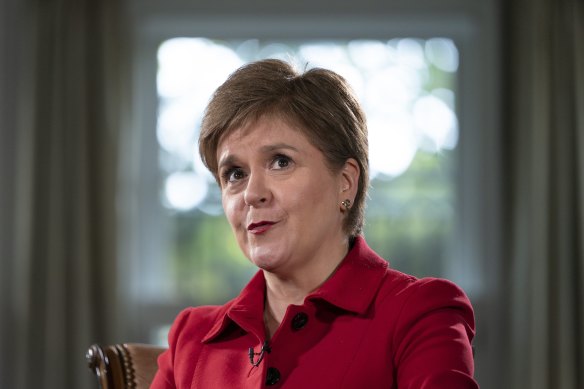 Sturgeon became the leader of the ruling Scottish National Party (SNP) in the wake of its 2014 independence referendum when the country voted 55 per cent to 45 per cent to remain as part of the United Kingdom.
She suffered a blow in November when the United Kingdom's top court ruled that the Scottish government could not hold a second referendum without approval from the British parliament.
Loading
Sturgeon said in response that she would turn the next British general election into a de facto referendum to ramp on pressure on Westminster to grant another vote.
Support for independence rose above 50 per cent in the wake of the Supreme Court ruling but it has slipped back in recent months.
Sturgeon, 52, had also recently become embroiled in a row over transgender policies after Scotland passed a bill to make it easier for people to change their legal gender.
The Conservative government of Prime Minister Rishi Sunak responded by saying it would block the bill, the first time it had invoked the power to veto a Scottish law, because it would have a broader impact on the United Kingdom.