Nine Entertainment is banking on its recently inked Olympics deal to springboard a unified digital and sales proposition to the nation's most powerful advertisers.
The company, which owns this masthead, held an event on Wednesday at Sydney's Moore Park to kick off "Upfronts" season, an eight-week stretch where media companies pitch programming to advertisers for the year ahead.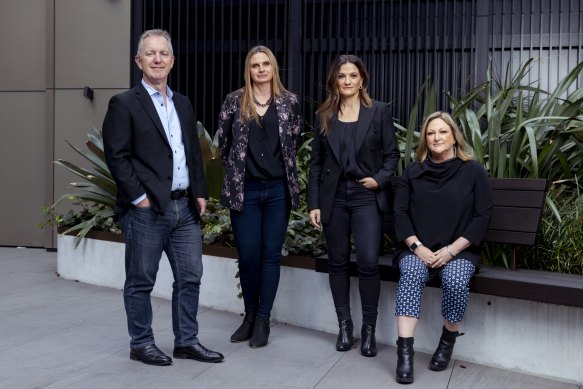 While linear broadcasting is no longer the powerhouse it once was, it still gives the major networks a powerful opportunity to grab the attention of the market's biggest advertisers, according to Kristiaan Kroon, chief investment officer for Omnicom Media Group, which controls over $2.5 billion in ad spend.
Nine's chief digital officer, Alex Parsons, said the Upfronts were "more than just a sales event", and instead allowed the network to showcase its whole proposition to all of its stakeholders.
Nine's merger with Fairfax Media in 2018 created Australia's largest media company, now housing Nine Network, broadcast video-on-demand platform 9Now, publishing assets (including this masthead), radio assets, premium streaming platform Stan, and a 60 per cent stake in Domain.
Loading
The company's main push this year is to maximise the opportunities from its $315 million, decade-long Olympic Games broadcast rights deal, starting with Paris 2024 and ending with Brisbane 2032.
Nine will also bring Australia its own version of Jeopardy!, hosted by British comedian, actor and writer Stephen Fry, filmed in a production hub in Manchester, with Australian expats living in the UK as contestants. It's one of several new shows, alongside a yet-to-be-announced Tracy Grimshaw project, and returning favourites such as The Block and Married at First Sight.
"There's no point in having Australia's best content if you can't consume it, or the consumption experience is rubbish," Parsons, who has spent the past 12 months redesigning his digital team, said.