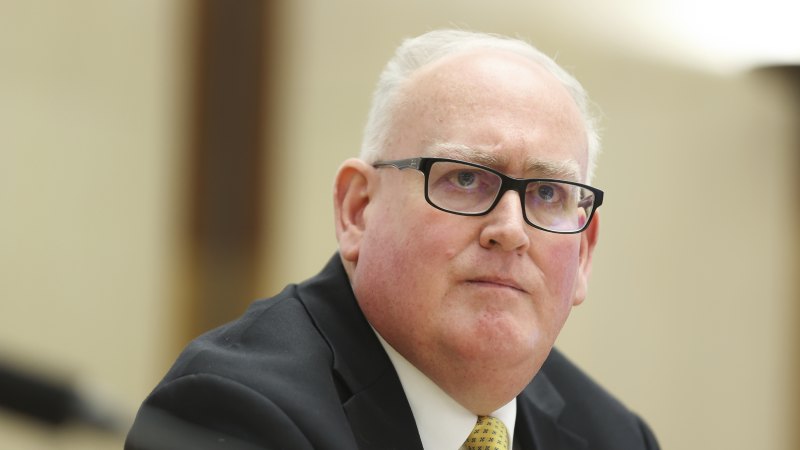 "They'll go to Canberra," he said. "The Canberra that actually exists, not the mythical Canberra [where] the roads are paved with gold and the public servants are all at lunch, and lunch goes from about 10.30 to about 16.30. But the actual Canberra where the actual work gets carried on."
The Voice would have a small secretariat, he said, and its job was to provide advice, not raise or spend money.
"When people tell you all of this stuff, it's all guff, it's bunkum, it's designed to give messages to people in the wider electorate to persuade them to vote No."
He also rubbished suggestions the Voice would be dictating or influencing policy on matters such as foreign affairs.
"Do we really think that Penny [Wong] is going to be told what to do about Russia or China or America or whoever by people on the Voice?" he said.
Loading
Nutt said a Voice to parliament and the public service would help drag the bureaucracy away from its fondness for one-size-fits-all approach to problems, which did not necessarily work in every Aboriginal community.
"When you actually strip away the straw men and the scarecrows, and just have a little bit of a think about what the proposal is, what the words are, how it's going to work, you do wonder at some of the arguments and some of the divisions put by others."
Asked about Opposition Leader Peter Dutton's role in prosecuting some of those arguments against the Voice, Nutt said he was not interested in commenting on personalities or political tactics.
Panellists at Tuesday night's event were challenged by an audience member about why the Voice would differ from other branches of government such as the National Indigenous Australians Agency, which had failed to close the gap.
Liberal MP Julian Leeser, who resigned as a shadow Indigenous Affairs minister so that he could campaign for the Voice, said the NIAA was part of the problem.
"It's the same old, same old public service that's been doing the same things, not listening to people, for umpteen years," he said.
Cut through the noise of federal politics with news, views and expert analysis from Jacqueline Maley. Subscribers can sign up to our weekly Inside Politics newsletter here.