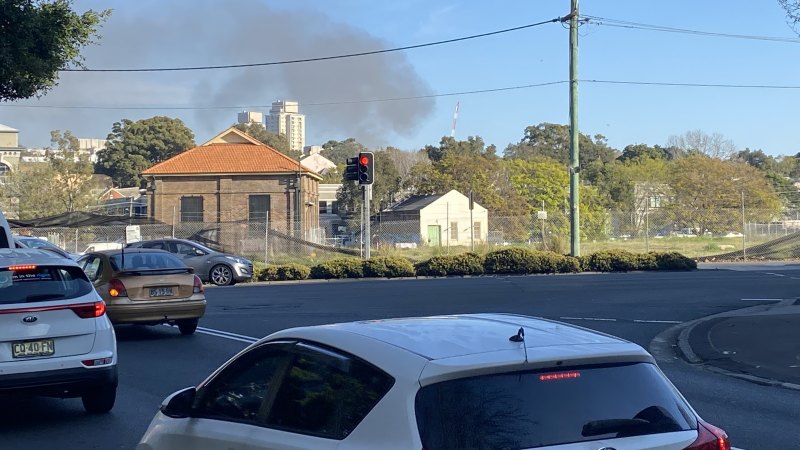 Human remains have been found in a unit after a fire broke out at an inner Sydney apartment block on Wednesday morning.
More than 30 firefighters worked to contain the fire on the corner of Abercrombie and Ivy streets at Darlington after receiving calls about 8.05am that a third-floor apartment was on fire.
Police will address the public about the remains at 2.45pm.
Residents have been told they will be unable to return to their homes for a number of days as firefighters continue cleaning up after the blaze.
Superintendent Adam Dewberry, from Fire and Rescue NSW, said there were 10 firetrucks on scene with more than 30 firefighters working to contain the blaze and prevent the apartment block's walls from collapsing after the roof caved in.
"The walls are still a concern but once the fire is out we'll bring in our engineers," he said.
All the occupants of the three-storey apartment building had been evacuated during the fire. Dewberry said it was likely that 16 of the 19 apartments would remain empty for a few days.
"Our firefighters have just started working with people in neighbouring properties to collect some of their belongings," he said.