Opera Australia has announced its 2024 season will include a production of Tosca performed in Melbourne's Margaret Court Arena. It will mark not only the company's first arena show, but the first time the venue has hosted an opera.
So, is this pairing going to be a love match? Opera Australia's new artistic director, Jo Davies, feels it is.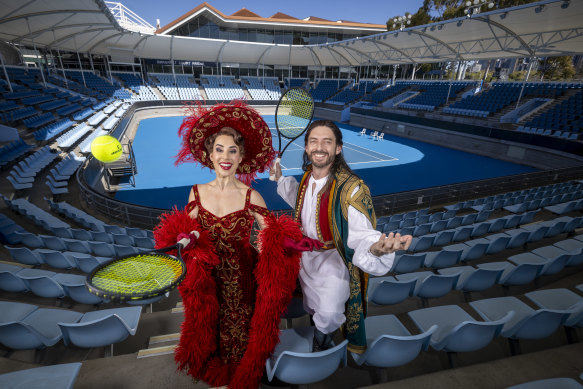 "I think Tosca is one of the best operas you can go to if it's your first time at the opera, but I think it's one of the best operas you can go to – if the storytelling is good – if you've seen it 100 times, because the opera itself is almost perfect in its structure," she says.
Tosca is a dramatic story of love, politics and bargaining, named for the opera singer at the heart of the tale. This will be the Australian premiere of the Edward Dick version, with the cast a blend of local and international performers including baritone Warwick Fyfe, tenor Young Woo Kim, tenor Diego Torre and soprano Karah Son, who played Cio-Cio-San in the 2023 production of Madama Butterfly on Sydney Harbour.
"It's a brilliant combination of old and new," says Davies. "It's got really contemporary social and sexual politics within it. It gives Tosca a lot of agency – but then it's also got this kind of renaissance grandeur and glamour to it."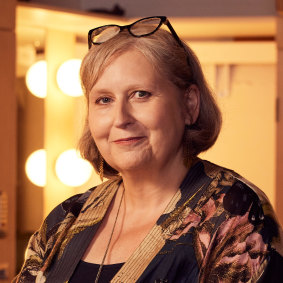 She is confident the company will adapt to the different space, building on its experience staging opera on the harbour and on Cockatoo Island. "We will spend a lot of time working out not only just vocally and musically how the balance works within that space, but also what you have to do in order to really allow the psychological detail of the production to resonate in a space like that," she says.
It is "how we get the audience to really feel not just the epic nature of everything, but the intimacy as well, which is the real challenge".
Tosca was selected because 2024 will bring the 100th anniversary of composer Giacomo Puccini's death. Margaret Court Arena was chosen as part of a move to find new venues amid the State Theatre's upcoming closure for renovations.