Global energy giant Shell has cited a poor return on investment and higher emissions for its decision to exit Woodside's $30 billion Browse liquefied natural gas (LNG) project.
Shell chief executive Wael Sawan said overnight that the $309 billion company had other options to deliver gas to its customers that offered higher returns and caused less pollution.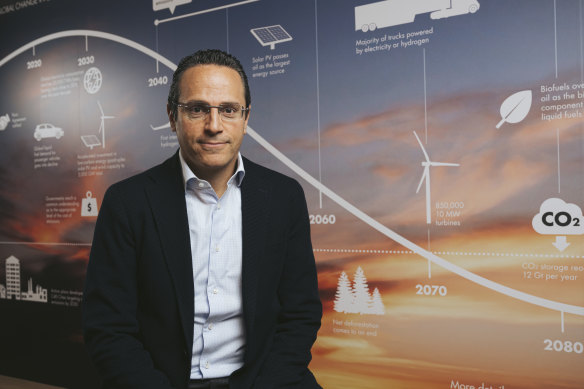 "We looked at Browse in comparison with some of the other opportunities we had to be able to bring LNG to customers around the world, and it did not rank from a returns perspective," Sawan said at Shell's annual general meeting in London, which was repeatedly disrupted by climate protestors.
"It was also disadvantaged from a carbon perspective."
Shell sold its 27 per cent take in the Woodside-led Browse LNG project, off WA's Kimberley coast, to BP in April. BP now owns 44 per cent of the three high-CO2 gas fields that make up the project.
Loading
Browse would produce more greenhouse gases per tonne of LNG produced than many other projects due to high (12 per cent) CO2 in the reservoirs, the emissions from pumping the gas 1000 kilometres to a plant at Karratha, and the ageing North West Shelf plant that would liquefy the gas for export.
Woodside and its partners BP, Mitsui, Mitsubishi and PetroChina plan to tackle the first of those problems by capturing the CO2 from the reservoir and burying it in a nearby field.
In February, Woodside chief executive Meg O'Neill said it needed a solution for storing the reservoir CO2, progress on environmental approvals, and a gas processing deal with the North West Shelf (NWS) joint venture partners before starting detailed engineering work on Browse.