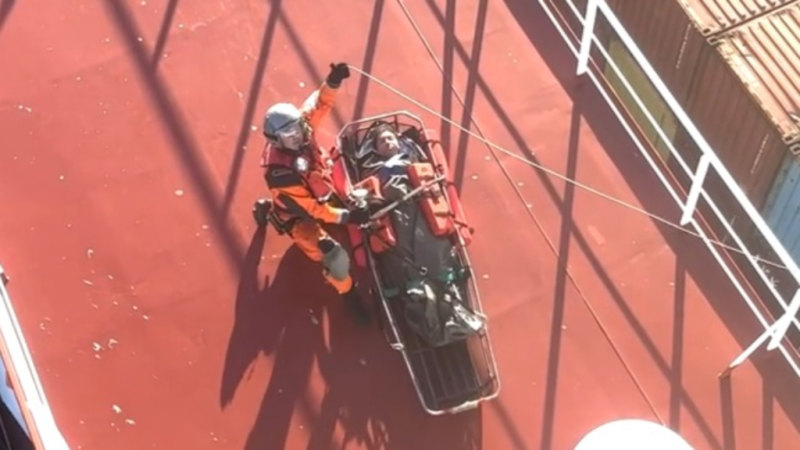 Portuguese Air Force rescues girl swept out to sea on stand-up paddle board
We're sorry, this feature is currently unavailable. We're working to restore it. Please try again later.
A 17-year-old who spent 20 hours on the open ocean is pulled to safety after being rescued by a passing cargo ship.