Now that I'm back in Melbourne a couple of nights a week, my kids come over for Thursday dinners cooked by mum. We squash into our flat's sitting room for bread, beetroot dip and a glass of wine, then have pork sausage pasta in the kitchen. When the gang heads home, I wash dishes and sing daggy songs, rapt to have adult children.
Two weekends ago was a farewell party for our god-daughter Maisie, off to Wales to become a doctor. The afternoon was a blur of heating quiches with Maisie's Oma and reminiscing with her parents about shared Sorrento summers back in the day. Lovely.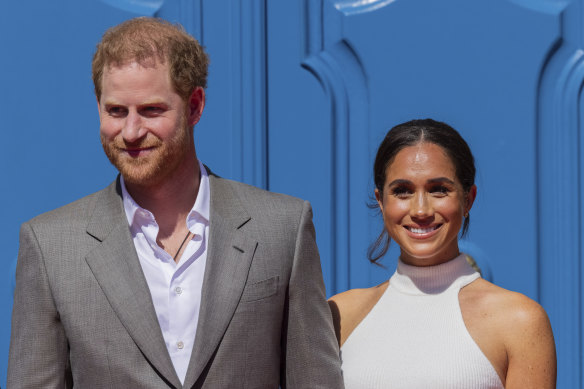 Last Saturday, my daughter Sadie was concussed in a roller derby final. Chris and I saw the hit via a live feed on a laptop in a Hobart bar. Sadie's dad was in the stands with my parents. We swapped texts. I'll make sure she's safe, he said. Minutes later we saw him in the background, ducking off to check on our girl and get coffee for his ex-in laws.
Family. How unreal is it? Not always linear and neat, but with deep roots that anchor us and make us belong together in our little tribes, built through community and friendships as much as shared bloodlines.
It's on my mind with Father's Day here again and the Duke of Sussex's new docuseries about his Invictus Games debuting on Netflix.
In an interview for the show, a smiling Harry talks about "lots of hats one wears" and introduces himself: "I'm a dad of two, got a couple of dogs, [I'm] a husband."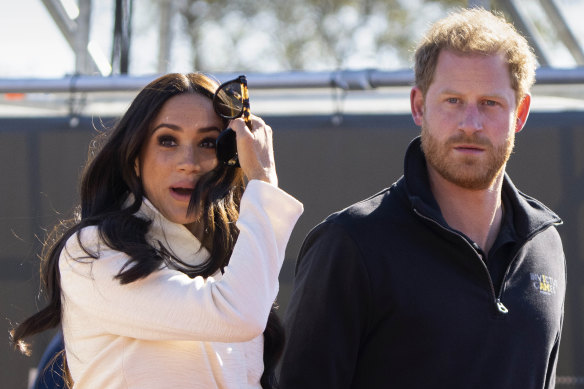 By his own definition, he's a family man. It's his identity.
Also shown in the series is Harry's speech at The Hague last year. He tells how his son Archie wants to be a pilot or astronaut, "but what I remind him is … it's your character that matters most". That echoed Harry's 2019 words about the clarity fatherhood gave him about role models, "knowing my son will always be watching what I do".