PwC's partners have copped a hefty pay hit, despite the embattled firm's full-year revenue rising 11 per cent to $3.35 billion, as the tax scandal took a toll on the business in the June quarter.
Income for the 882 PwC partners last year declined 12 per cent, PwC said on Friday without providing further details. While the firm is facing big legal bills from investigations triggered by the tax scandal, part of the decline in partner pay also reflected the firm's unusual decision to pay the remainder of its 10,000 staff bonuses totalling $47 million for the year.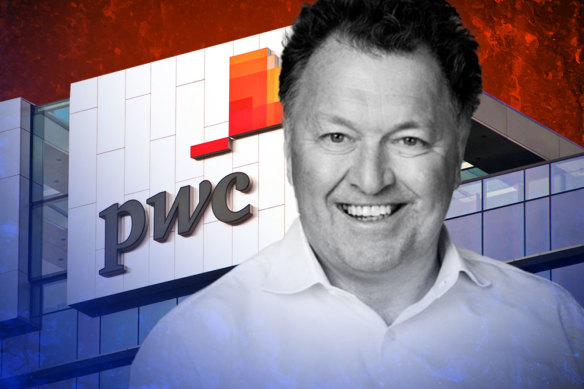 Partner pay is expected to drop a further 30 per cent this year as PwC bears the full brunt of revelations that a number of senior partners at the firm had used confidential government advice to drum up work from multinational companies and help them pay less tax.
"It has clearly been a challenging year for PwC Australia and our people. While our revenue results were pleasing, the challenges we experienced in the final quarter had an impact on our profit, which remained flat as compared with FY22," PwC Australia's new chief executive Kevin Burrowes said.
"I want to thank our people for their resilience, their continued focus on our clients and the high quality of their work in the face of what has been a difficult time for them at the firm."
Loading
The latest numbers will be the last from the firm as an intact business. PwC is due to spin off its government advisory business later this month in a $1 deal with private equity group Allegro Fund. The measure is designed to combat an effective government ban on doing business with PwC.
The new business, which accounted for 20 per cent of PwC's revenue last year, or around $680 million, will be called Scyne Advisory and is expected to receive 1400 staff and 117 partners from PwC.
"This divestment, along with the ongoing reputational challenges the firm faces, will impact our FY24 results. To manage this, the owners of our firm – our partners – are taking a target income reduction of up to 30 per cent in FY24," PwC said.